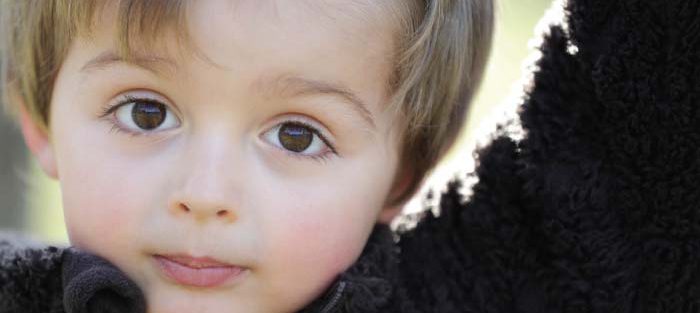 Step-parent adoption
Information and guidance on step-parent adoption
If you are a step-family and have a child from a previous relationship, you may be thinking about ways to clarify the legal rights and responsibilities you and your partner have in relation to the children in your family. We understand that you may want to share all the responsibilities and rights of parents, not just the day to day ones.
One way of sharing rights and responsibilities is for the step-parent to become the child's adoptive parent. When reaching your decision about applying to adopt, your child's views will need to be taken into account – both by the assessing social worker and by the Court. The law says that the child's feelings must be considered. It will depend on the child's age of course, but children of five years and sometimes younger can be old enough to have some understanding of what adoption means.
It is also important that there has been sufficient time for your relationship with your partner to become established and for family bonds to be formed before you apply to adopt. You do not need to be married but you do need to have lived together as a family for at least six months before making an application, and in normal circumstances we would suggest that you have lived together as a family for a period of two years before you consider adoption.
Adoption is a very serious matter, in that once an Adoption Order is made, the law no longer recognises the other birth parent as having any parental links with the child. In addition, half-brothers and sisters, grandparents and other birth relatives on that parent's side are considered legally unrelated to the child. With adoption the child's step-parent becomes the child's legal parent, sharing all the legal rights and responsibilities towards that child with the birth parent with whom the child resides.
Applying to adopt
The step-parent of the child(ren) concerned can make an adoption application to the local Magistrates Family Proceedings Court or to the County Court. If there is already a Court Order in force regarding your child, you should make the application to the same court.
You must first, at least three months before applying to the court, inform your local authority that you are going to make an application. If you live in South Gloucestershire, our department for children and young people will carry out an investigation and prepare a report for the court. We would ask that you contact us some time before you decide to apply to the court – this will allow time for you to consider whether adoption is the right course for your family, and additionally allows us sufficient time in which to carry out our investigation and complete the court report. A fee is payable to the court when you make the application and is not refundable if you decide not to proceed.
In undertaking our investigations, all those involved – both of you, the child(ren), the other parent, the grandparents etc – will be interviewed by a social worker and their views sought. The social worker will make a recommendation to the court regarding your application, but the final decision is made by the court. It may decide to make a residence order or another order instead. The local authority is also required to seek references and other checks, including Criminal Records Bureau (CRB) checks.
Alternatives to adoption for step-parents
A step-parent may acquire parental responsibility for the child by a simple but formal agreement with the parent who is his or her partner, and the other parent if he or she has parental responsibility, or by a Court Order. This enables the step-parent to share parental responsibility with the child's parents. Importantly, it allows the step-parent to make decisions that a parent with parental responsibility would be able to make, but it does not cut the child off legally from one half of his or her birth family.
If an application is made to the court for an Adoption Order, there are three alternative orders the court may consider. The first is the Parental Responsibility Order as described above, the second is a Residence Order, and the third is a Special Guardianship Order. A Residence Order confirms the arrangements as to the person with whom a child is to live. If a Residence Order or a Special Guardianship Order is made in favour of a person who is not the child's birth parent, it also gives that person parental responsibility, in addition to the birth parents, who retain their parental responsibility.
Change of name
If the child's birth parents were married to each other, the child's surname cannot be changed to that of the step-father unless the birth father agrees or the court gives permission. A court is not usually keen to overrule the wishes of a birth father. In any case, we would advise that you think carefully before changing a child's surname: if the child is old enough to know it, a change could be welcome or it could cause some confusion or embarrassment.
If you would like to discuss all or any of these options, please contact the family placement team on 01454 868222.
Further advice and information