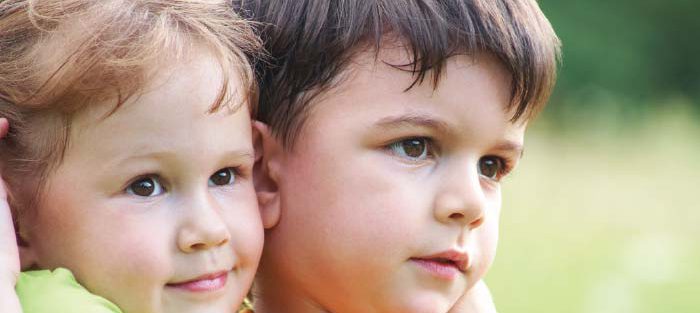 The adoption process
The government has introduced a new process to ensure that adoption applicants are assessed more quickly.
Our target time from the time you make your formal application to the time you are approved as an adopter is six months, but this can vary depending on your circumstances.
The process is split into three stages:
Pre-stage 1
1.This starts when you make an initial enquiry to our adoption team. This is your opportunity to ask us questions in a relaxed and informal way. During this conversation we will arrange to complete a questionnaire with you over the telephone, which we will do within 5 days of the call.
2. During the questionnaire, you will have another opportunity to ask more questions and we will ask some questions of you. Once the questionnaire is completed and sent through to our social worker team, we will contact you to either offer an initial visit or invite you to an information session. You will also receive a Registration of Interest form which you will need to complete.
Stage 1 – Pre-assessment
3. We will let you know within 5 days of receiving your Registration of Interest if you can proceed with your application.
If your registration is accepted at this stage, a social worker from the adoption team will visit you for an initial assessment. This is another chance for you to ask any questions you have.
4. With your agreement, we will undertake some initial checks with the police, your GP, any other relevant agencies and we will seek personal references. We will also talk to any other adults in your household, undertake checks with ex-partners and ask for a reference from employers for each applicant
5. At this stage, if we decide that you are not suitable as a prospective adopter, we will inform you in writing of this decision and give you a clear reason for the decision.
6. You can take a break at this point before proceeding to Stage 2 but this is subject to a maximum time limit of six months. Otherwise you'll have to begin Stage 1 again.
Stage 2 – The assessment
7. Once you have completed Stage 1, your assessment will be undertaken with you. During this stage you will attend a preparation course and have the opportunity to attend other identified training. This is to ensure that you are as fully prepared for adoption as possible.
8. Your adoption social worker will visit you on several occasions to get to know you and your family. They will also meet your personal referees. You will be given an assessment plan to inform you about training dates relating to the assessment and other information. At this point you will also find out about the Adoption Panel and the Independent Review Mechanism.
9. A Prospective Adopter's Report (PAR) will be prepared for the Adoption Panel. You will have access to this report and be able to comment on it before it is presented to the Panel.
10. Once completed, the report and related documents are submitted to the Adoption Panel for its consideration. You will be invited to attend the Panel with your social worker.
11. In the exceptional circumstance that the Adoption Panel recommends that adoption is not right for you at this time, you can discuss with your social worker what action you can take. This can include your right to ask for the Independent Review Mechanism to consider your case. Your social worker will explain the process and the options open to you.