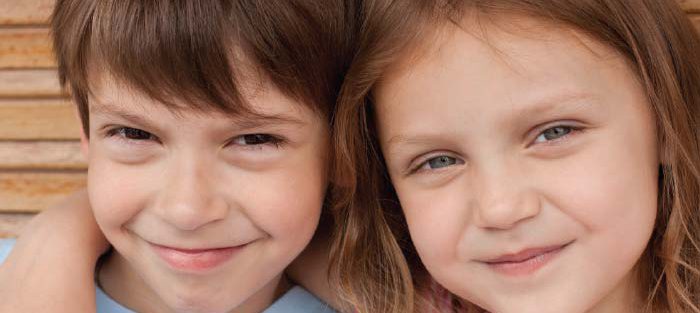 What is adoption?
Adoption is a legal process. It formalises a permanent relationship between a child (or children) and their adoptive parent or parents who take on the responsibility of bringing them up – just as any other parent would with their own child.
Adoption is a life-long commitment, providing a permanent family environment for children unable to live with their birth parents.
What is the difference between adoption and long-term fostering?
Adoption and long-term fostering are both situations which can provide a permanent home for a child, but there are some differences.
Adoption is a process which legally removes the rights and responsibilities of the child's birth parent(s), and transfers them to adoptive parent(s). The child will lose all rights of inheritance from their birth family, and will take the surname of their adoptive family.
Long term fostering would usually only continue until the children or young person was 18. In most cases, the child may keep their ties with their birth family, who may remain involved in any important decisions being made about their child, and would usually be encouraged to have regular contact with their child. When a child is fostered, foster carers will be asked to work in partnership with social workers as well as the child's birth family. The child remains the responsibility of the local authority.
What is concurrency?
Concurrency is for babies and young children under 2 in care who are likely to need adoption, but who still have a chance of being reunited with their birth family.
Concurrent carers perform the role of foster carer while the courts decide whether or not a child can return to its birth family.
During this time the children will need to see their parents regularly and the concurrent carers will need to support the birth family's efforts to regain the care for their child.
If the courts decide that the birth parents have shown they can be reliable, able and loving parents, the babies will be returned to their care. The concurrent carers will have the satisfaction of knowing that they have given these children the best possible start in life by providing care and security from the earliest time, and will help them settle back into their family.
However, if the courts decide that the child's parents cannot provide the security and care they need, and there are no alternative carers, the child will remain with their concurrent carer(s) and be adopted by them.
Who needs adopting
In most cases children needing adoption are already in care and placed with a foster carer until they can be placed with an adoptive family.
There are babies, toddlers, sibling groups and older children who need to be adopted. Some of these children also have disabilities and/or learning difficulties.
Sometimes brothers and sisters have had to be separated for a number of reasons, but when appropriate the priority is to bring them together for adoption with the same family. In all cases there are a number of reasons why children are being placed for adoption. It could be that their birth parents cannot cope or the situation at home is unsuitable. Some children have been neglected or abused physically, emotionally or sexually.
All of this means that adoption can be challenging and it may be necessary for you to receive support.