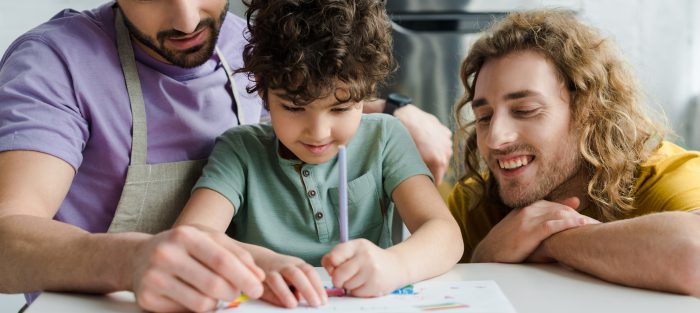 Could I foster?
Foster carers come from all backgrounds and bring a wide range of life and work experiences. You will receive training and support to help you develop your skills to meet the needs of our children and young people in care.
Just as there is diversity in our children and young people, our foster carers need to come from a variety of backgrounds and have different life experiences, skills and qualities to help meet the needs of children and young people in foster care.  You could be a family, a couple, a single male or female, a same-sex couple, a homeowner or renting. Whether you work or not, as long as you have the time, energy, space and flexibility to be there for a child, we'd like to hear from you.  There are, however, some criteria that you will need to meet
to be at least 21 years old
to have a spare bedroom big enough for a young person to live in
to be a full-time resident in the UK or have leave to remain
to be able to give the time to care for a child or young person, often on a full-time basis
Our expectation of our foster carers
Fostering can be one of the most rewarding opportunities anyone can give to a child at what can be a vulnerable time in their young life. Fostering is first and foremost about providing a home for a child and including them in your family. It's about showing them that you care and are there for them.
Fostering involves many tasks, including day to day care and ensuring the child or young person's needs are met. It also includes meetings with social workers and other professionals involved in a child's life.  Most importantly it's about being there, having time for them and caring for them at what can be a very uncertain time in their life.
What qualities make a good foster carer?
The main qualities that we are looking for in our foster carers are people who want to work with children and young people who have often had difficult start in life. With the ability to support them, nurture them, communicate with them and advocate on their behalf.  Other strong attributes include:
Listening Skills – Do you hear and understand what children and adults are saying to you?
Confidence – Can you advocate positively for the children and young people in your care?
Resilience – Can you cope when things get tough?  Do you have a good support network?
Patience – Can persevere even when you don't seem to be getting quick results?
Stability – Do you have a welcoming home, and can you make children feel safe and secure?
Team player – Can you share responsibility, work with others, and ask for help and support?
Observational skills – Can you see what is really going on beneath the surface?
Communications skills – Do you get on well with children? Can you speak for others?
Sense of humour – Can you see the bright side of life?
Training – Are you willing to develop your skills and qualities through training and learning?
Interested in finding out more?
If you think you could welcome a child into your home we'd love to hear from you.  Join us at one of our Fostering Information Sessions.  Or if you would like further information, please fill in our Online Enquiry Form, call the Fostering Team on 01454 866423 or email fostering@southglos.gov.uk
Contact details
Interested?
Contact South Gloucestershire Council's fostering team on
01454 866423
Alternatively...
Click to email us