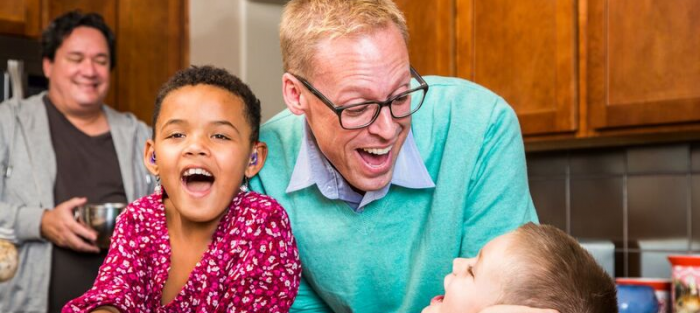 Could I foster?
Foster carers of all ages and from every walk of life are needed in South Gloucestershire to care for children and young people, particularly older children, siblings and teenagers.
If you are over 21, have a spare bedroom and have the stamina, motivation and understanding to look after someone else's child then potentially you could apply to foster.
You could be a family, a couple, a single male or female, a same-sex couple, a homeowner or renting. Whether you work or not, as long as you have the time, energy, space and flexibility to be there for a child, we'd like to hear from you.
Some children might have additional needs, such as physical disabilities or learning difficulties, but above all they need the same care and love that any child needs.
As long as you, or one of you if you are a couple, are able to be available for the needs of a child you can apply to become a foster carer. Why not give us a call to have a chat, you might be surprised.
Our expectation of our foster carers
Fostering can be one of the most rewarding opportunities anyone can give to a child at what can be a vulnerable time in their young life. Fostering is first and foremost about providing a home for a child and including them in your family. It's about showing them that you care and are there for them.
Fostering involves many tasks, including day to day care and ensuring the child or young person's needs are met. It also includes meetings with social workers and other professionals involved in a child's life.
Foster carers are often required to facilitate contact between children and their families and have a vital role to play in helping the child or young person maintain close links to people that are important to them. Most importantly it's about being there, having time for them and caring for them at what can be a very uncertain time in their life.
Interested in finding out more?
If you think you could welcome a child into your home we'd love to hear from you.  Join us at one of our Fostering Information Sessions.  Or if you would like further information, please fill in our Online Enquiry Form, call the Fostering Team on 01454 866423 or email fostering@southglos.gov.uk
Contact details
Interested?
Contact South Gloucestershire Council's fostering team on
01454 866423
Alternatively...
Click to email us
Foster Care Means Being There