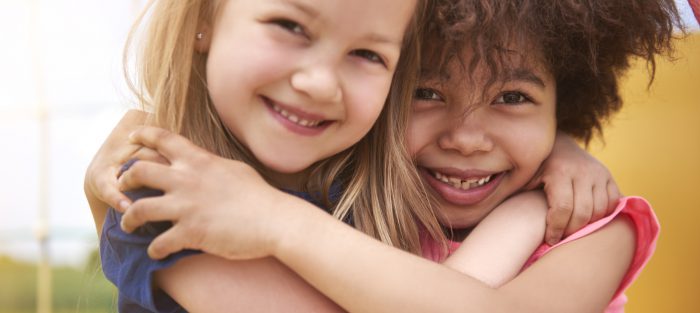 Gill talks about her fostering experience
My name is Gill, I'm 63 years old, and have fostered with South Gloucestershire Council for 33 years.  
Why did you decide to become foster carers?
We decided to become foster carers after our third child died, he was found to have a very rare genetic condition, which meant there was a 1 in 4 chance any other child we had, would have the same condition.  Our first two children are our miracles.   We believe God had plans for us and we desperately wanted more children, and so we started the fostering process and doors opened to us one by one.
How long have you been foster carers for?
We have been fostering since 1985 and over the years we have looked after Short Term, Share the Care and Respite placements and we now have a long term placement.   We have fostered many, many children and babies and I can honestly say that each and every one of those children have been the light of our lives.  They have all, however long they have been in our care, been loved for who they are.   There have been many tough times, but the joys and rewards of seeing the change in them, when they leave us, far more outweigh the tough times.
Who do you have living with you now?
We are currently looking after a teenager who has been with us for the 4 ½ years and she will stay with us for as long as she wants to.  I have told her I'm sure, when she hits 18, she'll be desperate to move out!   She's already planning to go to university, but she wants to live at home (I'm sure that will change!)
Why are you still fostering after all these years?  
There is a simple answer to this question we feel that this is our vocation.   We learn so much from the children and young people themselves.   We see just how resilient they can be, even after going though sometimes, horrendous experiences.  Being a foster carer is not all about just giving love to a child.   Obviously that's a very important part, but sometimes they cannot return that love in the way we expect they can be very loyal to their birth family, even though they may well have had very difficult experiences with them.
Would you do it all again?  
Yes, yes and triple yes!   We believe it is one of the most rewarding 'jobs' there is.  Yes it's hard work, yes there are battles along the way, but, seeing just even the smallest milestone or the tiniest thought that they've taken on board, is like a wow effect.  Some of the children and young people we've fostered are still in touch, which is lovely to see them and one of our first fostered child is now married with a family of their own.
How has fostering impacted your family?
Our three children (two are married with children of their own and the third is getting married next year) have always said that their childhood was full of love, fun and laughter.  They never felt left out, even when we were here, there and everywhere with other children in the house.   They also said they were just so aware just how lucky they were, sharing their childhood with other children.  In our case, we always made sure our birth children were the oldest, which worked for us.
When do you think you'll stop foster?
Hmmm time will tell!
If Gill's fostering story has inspired you, please enquire today about becoming a foster carer.
Contact details
Interested?
Contact South Gloucestershire Council's fostering team on
01454 866423
Alternatively...
Click to email us