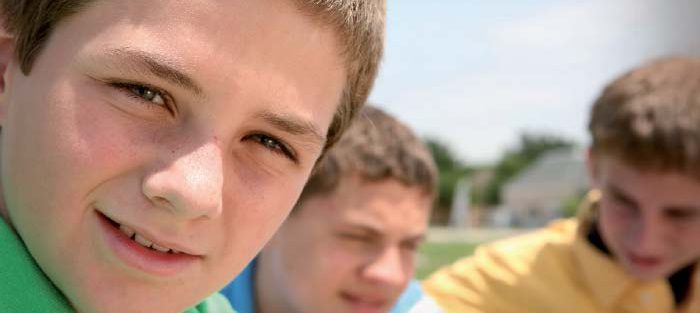 Financial support
Standard allowances
All South Gloucestershire foster carers that we recruit receive an age-related allowance and those who meet a set criteria will also receive an additional fostering fee. The weekly age-related allowance is based on the age of the child or young person placed with you. The allowance covers all food, clothing, pocket money, local fares, heating, other utilities, telephone calls, entertainment, leisure and other normal day-to-day expenses involved in caring for a child. Please download our current rates: SGC Fostering Fee & Allowances 18-19.
The fee is based on which 'band' you are in. The fee bands recognise the training, skills and experience which foster carers bring to the task and are divided into three different bands. Each band in the scheme reflects the increasing level of skill and experience. Whilst most new carers will be placed in 'band one' for their first year of fostering, the scheme does recognise special experience and skills. This will be discussed during the assessment process. In order to progress up the bands, foster carers will need to complete core training, induction standards and complete 44 weeks of satisfactory fostering.
Additional financial allowances and benefits
Retainers
A retainer is paid for all vacant placements for children aged 11-18, providing you are actually available to foster a child. The retainer will be paid at the full fee level for up to 28 days in the financial year – this payment does not include the age-related allowance. There is an expectation that foster carers, if asked, will provide additional support to other carers or children during this time for up to 15 hours per week.
Holiday Pay
All carers are entitled to 14 nights per annum paid break from fostering per year. This is an allowance for carers and is not based on the number of children placed. This will be discussed with you during the assessment.
Special Payments
Children in foster care will generally have many needs. There are some children however who will have exceptional levels of need that require an additional input from the foster carer in terms of time and skills. The special payment scheme is designed to offer an additional payment in these exceptional circumstances.
Tax and National Insurance
Foster carers are responsible for paying their own tax and national insurance. Currently the fostering allowance is not taxable unless you are receiving more than the individual limit set by HM Revenue & Customs, which is made up of two elements:
a fixed amount per household of £10,000 for a full year
an additional amount per child for each week or part week that the individual provides foster care. The amounts are £200 a week for a child aged under eleven and £250 a week for a child aged eleven or older.
If you receive more than your individual limit then you will need to seek advice from your local Inland Revenue tax office.
Fostering training & support
Training courses
We provide a range of training courses to help you develop your knowledge and understanding of children and your role as a foster carer. Training is important to help develop a professional service and to enable foster carers to acquire new skills and a greater understanding of child development and good child care practice. The courses are run in different venues to ensure that all foster carers are within easy access of a training event. Courses are organised for the daytime, evenings and Saturdays to enable those at work to attend. Travel costs are met and child care can be provided. Some courses are also available on-line.
There is a core training programme for all newly approved foster carers. There is an expectation that foster carers will attend the required training courses within their first two years of fostering. Additionally, all foster carers are required to complete the Training, Support and Development Standards for Foster Care within the first year of fostering – please note that to help you complete the Standards all training courses are linked to them.
Additional, ongoing training opportunities may be organised by our training and development officer on specialist topics identified by foster carers. There is an opportunity to take part alongside other professionals. Experienced foster carers also have an opportunity to take part in the delivery of training.
Download our Training Booklet 2018-2019 for Foster Carers, Family and Friends, Special Guardians, Short Break Carers and Adopters.
Additional Support for Foster Carers
Your fostering Social Worker
Your social worker is there to offer you advice, guidance and support. A comprehensive induction programme will be arranged when you first start fostering and regular supervision and training is offered throughout your fostering career. All foster children will have a social worker who will support them and work with their parents, family and foster carers. This social worker is there to ensure that each child has a comprehensive child care plan to meet their current and future needs.
Buddying Scheme
From the end of the Skills to Foster Preparation Course, through to assessment and the first year of fostering, new carers will be linked with experienced carers who will be available to give advice and support in addition to that provided by social workers.
South Gloucestershire Foster Carers' Support Group
The Foster Carers' Support Group is an informal support network set up by carers who meet regularly without social workers present. At these meetings they share their experiences of fostering and give each other advice and support.
Foster Carers' Association – 'One Voice'
All foster carers automatically become members of the local Foster Carers' Association, called One Voice. Foster carers are able to meet through this forum, which also acts as a link with managers in the Dept.
Fostering Network
All foster carers automatically receive membership of the Fostering Network. This is paid for by South Gloucestershire and entitles you to a quarterly magazine, free information booklets, and legal advice.
The South Gloucestershire Foster Carers Charter
The Foster Carers Charter is in two parts:
Part 1 describes how the fostering service aims to provide stable and first rate foster care for children who are valued, supported and encouraged to grow and develop as individuals. To achieve this aim, we recruit, train and approve foster carers and deliver ongoing support to them.
Part 2 describes how foster carers are at the heart of the foster care service. They are assessed, trained and supported to give children and young people in care a family environment, providing them with stability, care and an opportunity to grow and develop and to reach their potential.
Contact details
Interested?
Contact South Gloucestershire Council's fostering team on
01454 866423
Alternatively...
Click to email us
Foster Care Means Being There