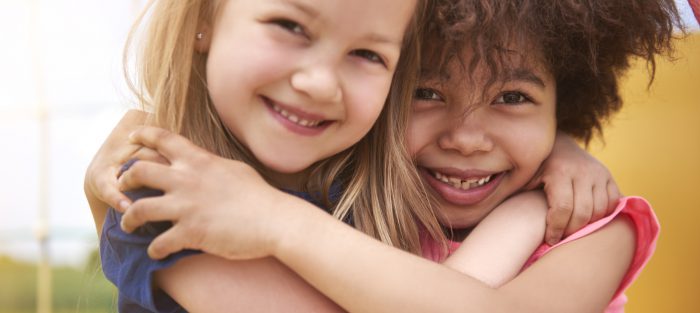 The assessment process
Becoming a foster carer isn't as difficult as you might think. The process is clear and straightforward and the team from South Gloucestershire will guide and help you. We've reviewed our processes to make them Covid-19 secure and are undertaking visits and training courses online to keep you safe.
There is a simple six step process to becoming a foster carer with us. We are aiming to complete the process in 3 months:
Step 1 – Enquiry form
After an initial chat and if you want to find out more, we will complete a questionnaire with you over the telephone at a time that is convenient.
Step 2 – Virtual home visit
After we've completed the initial enquiry form with you and you meet our minimum criteria we will carry out a virtual home visit over Microsoft Teams (due to Covid-19). This will provide the opportunity to discuss why you want to become a foster carer, the skills and experience you already have and will need and your family's capacity to foster. This visit will also provide you with the opportunity to ask any further questions you may have at this stage.
Step 3 –  Application form and Skills to foster course
If you decide that fostering is appropriate for you and your family, you will be asked to attend a Skills to Foster training course and you will be asked to complete part two of the application form.
Our children are our top priority, and to ensure they'll be safe and care for we need to complete a series of checks (DBS, Local Authority Checks) and we'll need to speak to references (these can be family, colleagues and friends).
You will also be invited along to our Skills to Foster Preparation Course which is our pre-approval training course consisting of six evening sessions over three weeks by one of our Advanced Social Workers and approved Foster Carers. The aim of the course is to provide prospective Foster Carers with information about the skills and abilities needed to begin a career in fostering.  It will also give you an understanding of how fostering will impact on your life and the lives of those around you.
Step 4 – Assessment
You will be allocated an assessing social worker who will undertake an assessment with you and your family to ensure you are suitable to foster in line with the National Minimum Fostering Standards. We aim to complete assessments within 3 months. We will undertake the required checks and references during this assessment stage. Assessments are currently being completed virtually (socially distant home visits would be preferable, we have to complete at least one due to fostering regulations).
Step 5 – Fostering panel
The social worker who has completed your assessment will submit the assessment report to the independent virtual Fostering Panel. You can comment on the report before it is submitted and you will be invited to attend the virtual Panel meeting when they consider your assessment.
Step 6 – Registration
If approved, you'll be registered as a foster carer for South Gloucestershire.
Once approved the Family Placement Team will then carefully match you with the right child or young person(s) to start your amazing journey as a foster carer with South Gloucestershire Council. Sometimes a child can come to live with you as soon as you are approved as a foster carer. However, sometimes it can take a while for a child to arrive.  It is important that we match you with the right child or young person(s) as good matching is essential for a successful fostering placement.
Throughout your career as a foster carer with South Gloucestershire Council, you will receive support and supervision from the service as well as the opportunity of ongoing learning and development.
Become a Foster Carer and help to transform lives
More foster carers are urgently needed to provide loving, stable family homes for children in South Gloucestershire. If you think you could welcome a child into your home we would love to hear from you. Join us at one of our Fostering Information Sessions, or call the Fostering Team on 01454 866423.
Contact details
Interested?
Contact South Gloucestershire Council's fostering team on
01454 866423
Alternatively...
Click to email us