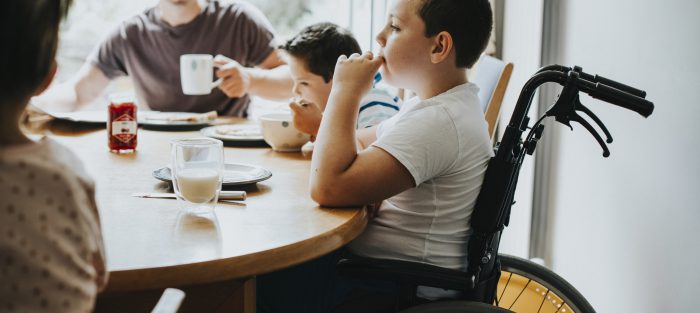 Training and support
Financial support
We'll offer you a generous allowance for each child you look after, plus a weekly payment for your skills as a foster carer.
Age related allowances
A weekly age related allowance is provided to our foster carers to cover the routine day to day care costs of looking after a child or young person in foster care.  The amount of the weekly age related allowance is child age related and is calculated on a weekly basis.
| | | | |
| --- | --- | --- | --- |
| Age | Weekly amount | Birthday/ Festivities allowance | Holiday allowance |
| Pre-Primary (0-3) | £141 | £141 | £282 |
| Primary (4-10) | £156 | £156 | £315 |
| Secondary (11-15) | £177 | £177 | £354 |
| Secondary (16-18) | £207 | £207 | £414 |
Foster carers fee
Our foster carers fee is distinct from the weekly maintenance allowance payments.  Fees are in recognition of the complexity and sensitivity required to foster children and young people.  It is also in recognition of the professional nature of the job and the high expectations the council has of its foster carers.
| | |
| --- | --- |
| Fees | Per child |
| Band 1 | £170 |
| Band 2 | £216 |
| Band 3 | £243 |
The Payment for Skill scheme is designed to recognise the training, skill and experience which foster carers bring to the task and is divided into different bands.  Each band in the scheme reflects an increasing level of skill and experience.  Our foster carers fees are based on three factors:
the number of children a foster carer is approved and available for
the maximum age that a foster carer is approved and available for
the band carers are in
Did you know that the majority of foster carers pay little or no tax on their income? Visit HMRC's guidance on Foster Carers and Tax
Training
We provide a range of training courses to help you develop your knowledge and understanding of children and your role as a foster carer. Training is important to help develop a professional service and to enable foster carers to acquire new skills and a greater understanding of child development and good child care practice. The courses are run in different venues to ensure that all foster carers are within easy access of a training event. Courses are organised for the daytime, evenings and Saturdays to enable those at work to attend. Travel costs are met and child care can be provided. Some courses are also available on-line.
Support
Help and advice for you – day or night
Your own dedicated social worker who will visit you regularly and provide you with support and guidance
We run a 'Buddy Scheme' that pairs new foster carers with our experienced foster carers who live nearby, or who are offering a similar type of fostering to you
An out of hours support service
Individual membership to The Fostering Network and the South Gloucestershire Foster Care Association
Support for the child
Each child and young person has their own dedicated Social Worker
Educational support is available for foster carers and children when they are experiencing difficulties at school Children's Mental Health Services are also on hand to provide support
Support regarding education issues from the looked after children's education team
Ongoing training
When you choose to foster with us, you'll receive exceptional training right from the very start, with ongoing development continuing throughout your role.  You'll benefit from:
A full range of training courses available to carers to help them care safely and confidently for foster children and young people. They range from one day workshops on subjects such as child protection, safer caring, health, education to managing behaviour
The opportunity to gain skills and experience to receive a skill fee for each child placed with you, in addition to the fostering allowance
Local fostering training venues, offering a wide variety of specialised training, so you don't have to travel long distances
A network of support
Local support groups where you can meet other foster carers and discuss your experiences as well as get useful tips and advice on the day-to-day practicalities of fostering
Access  to our Foster Carers and Children Support Service to ensure placement stability
Organised social events for you, your own children and foster children
Planned respite is available to offer foster carers and their families time off
Contact details
Interested?
Contact South Gloucestershire Council's fostering team on
01454 866423
Alternatively...
Click to email us