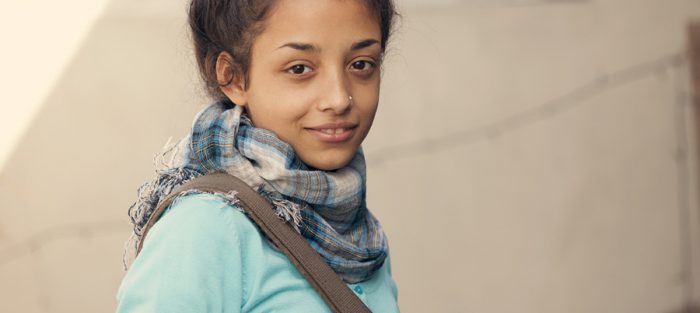 The different types of fostering
There are many different types of fostering that foster carers can choose to specialise in, each with their own challenges and rewards. It is important to explore which type of fostering will be most suited to you and your family.
Emergency Fostering
Emergency foster carers will need to be prepared to take a child into their home at any time of the night or day and have them stay for a few days. This type of fostering is unplanned and used at short notice, for example, if a lone parent is taken into hospital and there is no one to care for their child. Longer-term plans must then be considered.
Short-term Fostering
Short-term foster carers are needed to look after children in a variety of situations. This could be for an overnight or weekend stay in an emergency whilst arrangements are made to ensure the child's safety. However, short-term carers usually provide care for longer periods, which could be a few weeks, months or sometimes up to 2 years.
They often provide care for children when support is being provided and assessments are being undertaken with families, to help decide what permanent arrangements are best for the child. Carers will also need to support children to regularly attend family time sessions with their birth families to promote relationships while decisions are being made.
Long-term Fostering
Sometimes children will not be able to go back to live with their own families for a number of years, if at all.  In some cases, particularly for younger children, permanent homes will be found through adoption. However, for other children a long-term foster home is a preferred option, usually where children are 7 years and above and when they have an established relationship and identity with their birth families. Long-term fostering allows children and young people to stay in a family where they can feel secure, often while maintaining a relationship with their birth family.
Staying Over Care Fostering
Maybe you cannot offer full-time care but you could still make a difference.  It's important that we support and care for our foster carers and sometimes they need a rest or a helping hand.  This is where our Staying over carers make such a difference to our foster carers, either on a regular basis or throughout school holidays for example.
Share the Care Fostering
Share the Care (previously Family Link) carers provide regular short breaks to disabled children or young people including those with learning difficulties, autism and physical impairments. This type of fostering offers a long-term relationship with a child or young person and their family. This scheme suits people who can offer short breaks and would like to support children with disabilities.  Find out more about our Share the Care Scheme.
Parent and Child
Some new parents have very limited support and advice available to them to help them care for their new baby.  Often these parents do not have the benefit of a stable and supportive home to help them gain the necessary skills to look after their baby.  The parent and baby stay together with a foster carer for a short period of time (usually 12 weeks).  The foster carer is on hand for supervision, advice and support.  The foster carer works with the parent with the aim of helping them acquire the skills to be able to look after their baby independently.  Parent and baby foster carers need to be confident in caring for a baby and be able to work sensitively with a new parent.  You will need to have a spare room and one carer needs to be at home.  Find out more about our Parent and Child scheme.
Unaccompanied Asylum Seekers
This group of young people are usually teenagers who have experienced separation from their families. They are often vulnerable and have witnessed or experienced traumatic events in their past. They need safe, stable homes with foster carers in South Gloucestershire who understand their specific needs and are able to promote their cultural and ethnic heritage.
Interested in finding out more?
If you think you could welcome a child into your home we would be keen to hear from you.  Join us at one of our Fostering Information Sessions.  Or if you would like further information, please fill in our Online Enquiry Form, call Emma on 01454 866423 or email fostering@southglos.gov.uk
Contact details
Interested?
Contact South Gloucestershire Council's fostering team on
01454 866423
Alternatively...
Click to email us