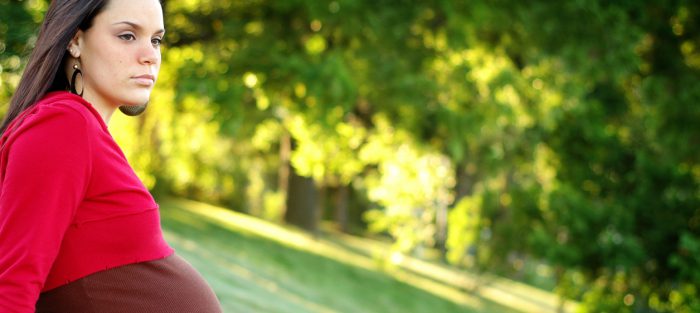 Could you care for Karlie?
2020 is going to be a memorable year for Karlie; GCSEs in May, a 16th birthday in June and baby twins in July.
Karlie is a talented 15-year-old girl who lives with her Nan. Karlie is her grandmother's carer as her Nan has a degenerative condition of the spine. Karlie was on track to get good GCSE grades and had hoped to do A levels and go on to complete a musical theatre course. However, in December she discovered that she was pregnant.
Karlie was determined to go through with her pregnancy because she wanted her Nan to see her great grandchildren. She is also planning to resume her plans for a career when her babies are older. Karlie now needs a family to move to who can help her develop her parenting skills after she has her babies and support her with her relationship with her Nan and other family members who cannot offer her the support she needs.
Karlie accepts that she will not be able to care for her grandmother and two new-born babies and this is going to be a big challenge. She is currently attending all her antenatal appointments and studying hard but recently she has been noted to be a bit low in mood as the big changes ahead loom over her.
The babies' father is thought to be older and may reappear when Karlie turns 16. Karlie needs support to develop her self-esteem and be able to resist the pressure put on by others to do things which are not in her best interest. Karlie needs to be understood in the context of being a teenager and becoming more independent through learning more skills and maybe pushing boundaries at the same time as being a young mother. Karlie does not have the support of a birth family and has cared for younger siblings as a young child before they were adopted.
Karlie has the potential to succeed in life but there will be some challenges ahead which she may or may not be able to overcome. The carers for Karlie will need patience, calmness, a sense of humour and the capacity to hold her emotionally when she is overwhelmed as well as a good understanding of caring for infants and a knowledge of child development and attachment. The skills that are also required of a Parent and Child foster carer include the ability to observe and make excellent recordings that may be used in the court arena at some point in the future.
Caring for Karlie requires a thoughtful and sensitive approach to parenting and the ability to see life through the young person's eyes as well as being able to stick with her when the going gets tough. If you feel that Karlie could join your family and would like to find out more, please call us on 01454 866423 or email fostering@southglos.gov.uk
Contact details
Interested?
Contact South Gloucestershire Council's fostering team on
01454 866423
Alternatively...
Click to email us