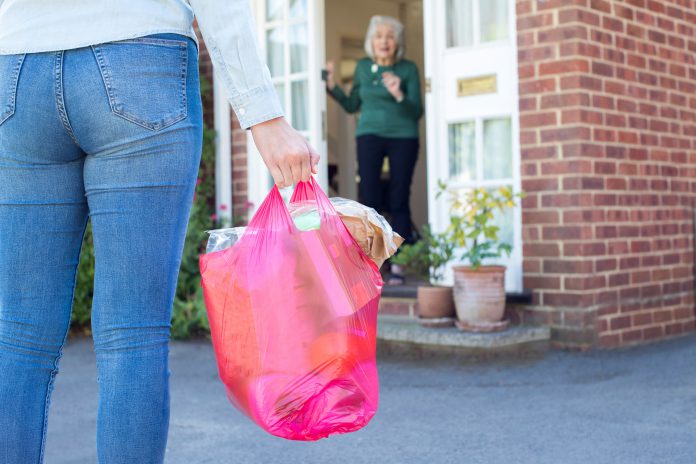 Firstly, a heartfelt thank you to everyone who has already volunteered and otherwise helped across our community, as we have responded together to the COVID-19 outbreak.
People have been shopping, collecting prescriptions and offering a friendly voice or face to talk to, to many of our residents who would be most at risk of feeling the most isolated or cut off from friends, family and neighbours. This has all been done with thoughtful and caring social-distancing.
It is not an exaggeration to say that many of those interventions have been life-affirming, life-changing and potentially life-saving.
The challenges presented to us all are not yet behind us, as COVID-19 remains a risk in the community.
So we want to say that even as some limited aspects of the 'lockdown' are beginning to be eased, and some of us are slowly looking to return to our workplaces and elements of our 'normal' routines, we are at the early stages of the recovery from this.
For many, including those most at risk of serious harm or complications if they were to contract COVID-19, there will be a long-term need for them to take extra care and they will continue to need the help and support being provided in the heart of our communities.
Of course, council and health teams will continue to provide vital services to those in need. To focus our efforts on the longer-term support for individuals and communities for as long as COVID-19 poses a risk, the council has created a new Community Support division.
This team will comprise and draw upon the skills and expertise of our public health and welfare staff, as well as social care workers, to ensure that we stand alongside you for as long as necessary.
But we also want to maintain the feelings of positivity and offers to help those in need, even as we slowly begin to return to work and our old routines, while maintaining safe social distancing. There will be many among us who cannot simply take more exercise and meet with individual friends for a chat without feeling anxious. They will want to stay home to stay safe. And they will continue to need all of us to think about them and to lend a hand.
As working life gradually returns for those who may have been furloughed or have saved the time it takes to commute to an office, we may not have as much time available to offer to buy those groceries or pick up that prescription. That means it is all the more important to let your local group know what you can do and when.
To those who so generously signed up via the NHS volunteers scheme, including those who haven't necessarily been asked to undertake many jobs, we are asking that, where you can, you continue to update your status so that those in need can get the support, which may be even more needed as they see more and more of us go back to normal.
Many of you will already be linked into your local group, or have made contact with the NHS Volunteers scheme, but we are asking everyone to consider what they might be able to contribute as we recognise that for all of us, this isn't over, and for many, this will be a long haul.
We will be working with our partners at CVS South Glos, Age UK South Glos, and Southern Brooks, for example, to support those community aid groups to continue their wonderful work to support those who need it.
The nature of the help that will be needed by those who must remain at home may well change. As people make the connections with local networks and neighbours, their shopping needs, for example, are less of an issue. What we do know is that maintaining wellbeing and good mental health will be all the more important as the constraints of staying in, particularly as more and more people around them are able to return to 'normal'.
There are a range of groups providing telephone befriending, for example, and volunteers for this can receive training from our partners at Southern Brooks or Age UK, for example. Of course your time is precious, but it will be truly valued by those you are able to support throughout these prolonged and challenging times.
You can find a comprehensive list of groups providing vital support across South Gloucestershire on our website. Our local community groups are continuing their amazing work to support the most vulnerable people in their neighbourhoods.
If you need support, check the groups listed at: www.southglos.gov.uk/helpandsupport. You can filter by your location and what you need help with.
If your group is not currently listed, find out how to get it added and check our resource pack at: www.southglos.gov.uk/communityaid
If you are interested in helping, visit: www.southglos.gov.uk/howtohelp for the different ways you can support your local community.
If you do not have access to the internet, please contact the council on our freephone helpline, by calling 0800 953 7778.
Yours with thanks,
Councillor Toby Savage, Leader of South Gloucestershire Council