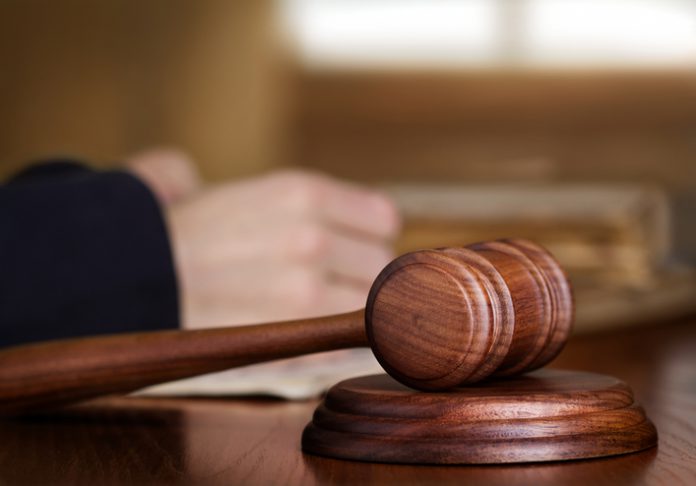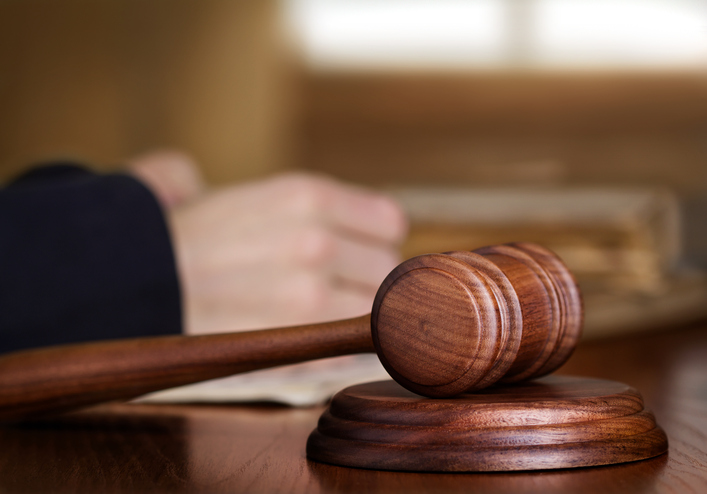 A Wickwar man has appeared in court 10 years after he was originally convicted for counterfeiting offences and has been ordered to pay back nearly £95,000 that he had made from the sale of fake branded trainers.
Martyn Davis, 38, of Canters Leaze, Wickwar, appeared at Bristol Crown Court on Monday 13 May in connection with action taken under the Proceeds of Crime Act to recover money he generated from sales of counterfeit footwear over a decade earlier.
Davis was originally investigated by South Gloucestershire Trading Standards during 2008 after he was discovered selling counterfeit footwear via an online auction and shopping website. Following a lengthy investigation Davis was prosecuted by Trading Standards, and in June 2009 pleaded guilty to 13 offences under the Trade Marks Act regarding sales of the fake branded trainers.
As part of the investigation Davis' then home in Yate was raided in March 2008 resulting in 355 pairs of counterfeit branded trainers being seized.
Davis was originally sentenced at Bristol Crown Court in January 2010 and agreed that he had benefited from his counterfeit sales activities to the tune of £96,807.15. However, at that time his available assets were established to be a mere £2,000, which he paid.
The Proceeds of Crime Act allows for confiscation orders to be re-visited where the financial circumstances of an offender may have changed or improved.
During 2018 South Gloucestershire Trading Standards, who worked with Central Bedfordshire Council on the confiscation proceedings, established that Davis appeared to have sufficient funds to satisfy the outstanding £94,807.15 of the original confiscation order. Financial Investigators established that Davis had sufficient assets – primarily in the equity of a house he had recently purchased and from other sources such as a pension fund he had been paying into.
Davis was subsequently served with a restraint order which affected various assets and prevented him from dealing with them until the case was resolved.
In court, Davis accepted that he had sufficient funds to cover the outstanding confiscation order and agreed to pay back the full figure of £94,807.15. The judge ordered him to re-pay the outstanding figure within three months and if he failed to do so, he would be sentenced to 12 months imprisonment in default.
Cabinet Member for Communities Cllr Rachael Hunt said: "We are pleased to see this case finally reach its conclusion with the repayment of these ill-gotten gains. The sale of counterfeit goods harms legitimate businesses and often leaves the buyer with sub-standard and sometimes dangerous items.
"Anyone who suspects they may have been sold counterfeit goods is urged to report it to Trading Standards by calling 03454 04 05 06."
Mark Pullin, Strong, Safer Communities Manager at South Gloucestershire Council, said: "South Gloucesterhire Council regularly takes prosecutions involving action under the Proceeds of Crime Act to recover financial gain made from criminal activity.
"We will routinely re-visit cases like this where offenders do not have sufficient funds to cover confiscation orders at the time they are made.
"Had Mr Davis not readily agreed to re-pay the outstanding figure he could have been ordered to pay a substantial sum in interest on it."
For more information about South Gloucestershire Council's Trading Standards team visit www.southglos.gov.uk/trading-standards/