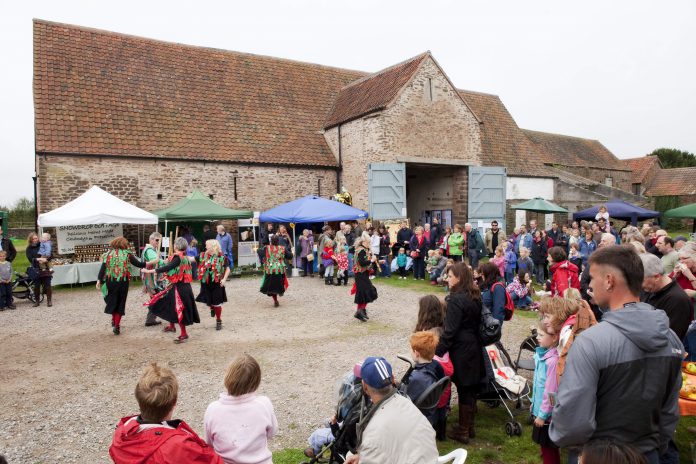 A project to redevelop Winterbourne Medieval Barn is making good progress now that formal permission to start has been received from the project's main funder, the Heritage Lottery Fund (HLF).
The £1.76 million project will repair and conserve the 14th century Barn and its associated buildings to create a multi-purpose rural heritage venue.
The Cart Shed has already been renovated with some activities continuing to run while the majority of the building work takes place during 2019. The Cart Shed provides an educational hub for learning programmes and workshops.
Avon Wildlife Trust recently delivered workshops for a local school and a care home has been treated to one of a series of tours which includes afternoon tea. The first Archaeology Summer School workshops has also taken place, proving very popular with budding palaeontologists.
The former Cow Byres are being redeveloped into rural enterprise units and more space will become available for heritage and cultural events as well as opportunities for community hire.
Cabinet Member for Communities & Tourism, Cllr Paul Hughes, said: "It is fantastic news that we can now begin the substantive work to conserve this nationally historic building. The fact that the building will be used for a multitude of purposes, including education, leisure and business opportunities means that it will be a valuable resource for the people of South Gloucestershire for years to come."
Chair of Winterbourne Medieval Barn Trust, Sue Parsons, said: "It is wonderful to see this exciting project reach this stage. We are also delighted that we have been able to trial some new activities at the Barn. We now need to appoint the project's Community Engagement Officer as soon as possible to develop the full programme of project activities."
The redeveloped site is anticipated to re-open in 2020. Further details of the activity programme are available from www.winterbournebarn.org.uk/