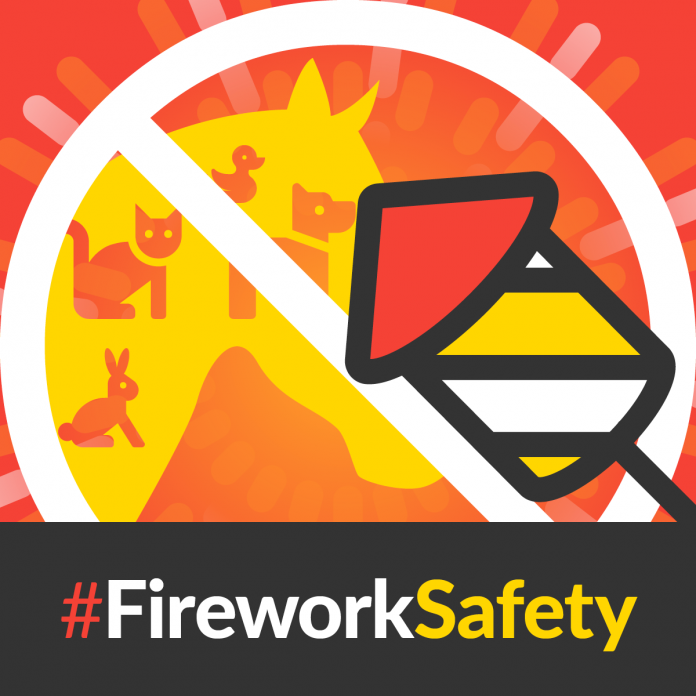 We will be under lockdown this bonfire night and with organised displays cancelled, we are asking people who are planning on having fireworks at home, to show consideration for their neighbours and pets in their communities and to ensure their actions do not impact upon the emergency services in any way.
Whilst most people enjoy fireworks responsibly, in the wrong hands they can cause serious injury and damage. Remember that fireworks are explosives, and as such should be used with the utmost care and in accordance with the manufacturer's instructions and the Firework Code. To view the laws around fireworks visit https://www.gov.uk/fireworks-the-law
Fireworks can frighten people and animals. The elderly, vulnerable people and children are frequently scared and intimidated by firework noise. Please limit any fireworks to bonfire night itself and try to avoid purchasing really noisy ones. Wild animals, livestock and pets can also get very distressed by the loud noises and those outside have nowhere to hide and could end up harming themselves.
Cabinet Member for Communities Cllr Rachael Hunt said: "We are urging people in the area to show some consideration and respect for their communities this bonfire night. If you are planning on using fireworks at home, please use low noise fireworks.
"Remember always read the instructions in daylight; don't drink alcohol before setting off fireworks; wear eye protection, gloves and sturdy footwear; keep children away from fireworks at all times; and have a bucket of water nearby.
"We are currently amidst a global pandemic and we are asking people to stay safe and not to take risks that could put additional pressures on our emergency services."
To view the Council motion on fireworks from 12 February 2020 visit https://council.southglos.gov.uk/documents/s114897/Council%20motions%2012%20February%202020.pdf