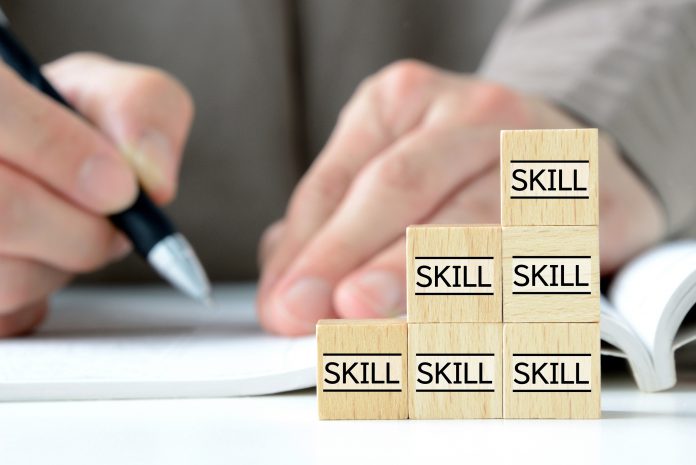 South Gloucestershire Council's Community Learning and Skills Service (CLaSS) has received very positive feedback following a recent Ofsted monitoring visit.
Oftsed inspectors carried out the visit to the council's adult education service at the start of 2022. A number of strengths were highlighted in their monitoring report including the relevance of learning provision provided, the effective partnerships formed with local organisations, the tutor/learner relationships, the preparation of students for the future and the safeguarding arrangements in place.
Some of the positive extracts of the report include…
Leaders have a clear and ambitious vision for the service. They use current information about local skills requirements to address effectively social disadvantages and improve employability skills through the curriculum.
Leaders have formed highly effective, collaborative partnerships within the council and in the local area with organisations such as the local further education college. They work together to meet local learning and skills needs effectively and reduce unnecessary competition and duplication of provision. As a result, learners have access to courses in their local communities that give them the confidence to participate more fully in their community.
Learners receive appropriate advice to enable them to make informed choices to prepare for their future career plans or goals.
Learners enjoy studying their programmes and have good relationships with their tutors, who provide strong professional and pastoral support. Learners develop valuable skills to support them in the future, including independent learning, timekeeping and preparation for work.
All staff have a good understanding and awareness of how to safeguard their learner groups. Learners are confident that staff at the provider would help them if they had any concerns about their own or their family's welfare. The designated safeguarding lead is well qualified and ensures that all staff have regular updates and the information that they can use with their learners.
South Gloucestershire Council's Cabinet Member for Education, Skills and Employment Cllr Erica Williams said: "We are delighted to see that the efforts of our community learning service have been recognised by Ofsted in this report. This is testament to the hardworking and dedicated staff and I would like to thank all of those involved for serving our communities and helping learners grow in confidence for their next steps.
"Making a return to learning later in life can be extremely rewarding. The service offers a range of courses to suit different needs and the tutors are committed to helping local people improve their skills and preparing them for jobs or further education."
Operating in communities across South Gloucestershire as well as online, CLaSS offer courses to adults that meet the needs of many different learners. The service teaches online and classroom-based learning in 37 accessible community venues across the South Gloucestershire area, such as libraries, community halls and schools.
The focus is on learners whose prior education attainment is below level 2 and the service aims to improve their skills and quality of life. Most participants study community learning courses that enable them to build and develop their confidence, acquire new skills and knowledge and prepare them for progression to both higher-level study and employment. Some of these courses lead to accredited outcomes in both functional skills and employability.
For more information and to find out about the courses offered visit www.southglos.gov.uk/communitylearning
The feedback report is available on the Ofsted website at https://reports.ofsted.gov.uk/provider/42/2635808