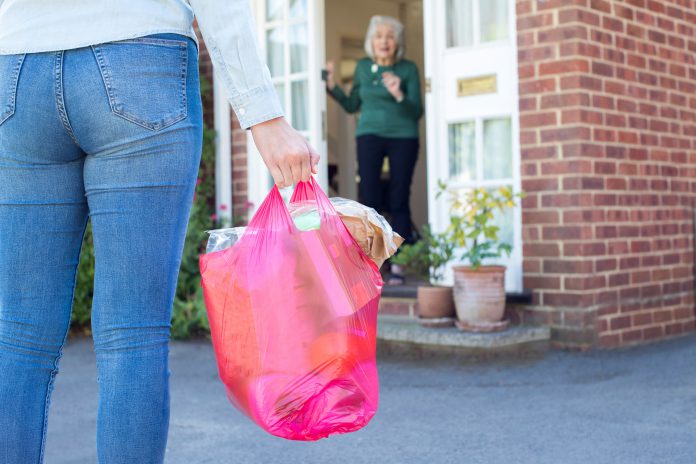 We want to thank once again the dozens of community groups and the hundreds if not thousands of individuals that sprang into action in the Spring to provide invaluable support to residents who have had their lives affected by the ongoing Covid-19 situation.
Without them, what has been an incredibly difficult time for us all could have been so much worse for the thousands of local people they have helped. As Friday 13 November is World Kindness Day, we want to take this opportunity to repeat our heartfelt thanks to those groups and individuals who have offered lifechanging support to neighbours and strangers alike this year.
As we are now in the midst of a second lockdown period, more and more residents are again turning to these local groups as well as to council services, to provide the help they need to stay safe and well during these still very difficult times. So, we also want to encourage any residents who feel able, to get in touch with their local groups to find out how they can help as demand for support is growing again.
Whether you need help or would like to offer your help, we have an up-to-date list of the groups providing support across the district on our website. For those without internet access who want to find out more, our freephone number is 0800 953 7778.
Over the spring and summer we highlighted, through our Hidden Heroes campaign on the council's social media channels, a small cross-section of the individuals who gave their time and efforts freely to so many to get peoples' shopping and collect prescriptions; to walk dogs and provide a friendly voice on the telephone, particularly for those who have felt isolated and alone, for example.
That campaign was so popular because everyone across South Gloucestershire recognises that these countless acts of kindness have made all the difference to so many people. We wanted to join them in celebrating this community spirit.
Deputy Leader of South Gloucestershire Council and Cabinet Member for Adults and Housing, Ben Stokes, said: "What better time than World Kindness Day to acknowledge the wonderful acts of generosity undertaken by so many of our residents during the Covid-19 situation. These individuals and community groups have made a life-changing difference to the welfare and wellbeing of so many people in South Gloucestershire.
"As a Council, we have worked closely with these groups, directly as well as with partners like Southern Brooks, and together, we have risen to this challenge. As the situation evolves, we continue to learn, adapt and improving the way we work together to meet people's needs, but we want to be clear that we simply would not have been able to do what we have done without those countless volunteers.
"The selfless dedication of each and every one of our residents, who have joined a local group or volunteered individually to help out a neighbour, has represented the very best of us in 2020. So, on behalf not just of the council leadership, but of everyone in South Gloucestershire, we want to say thank you once again.
"The Covid-19 pandemic has forced us all to rise to some of the toughest challenges we will ever face. It makes me proud to see how well the people of South Gloucestershire have come together this year and I know that by continuing to work together, to look out for and to support each other, we will continue to shine."