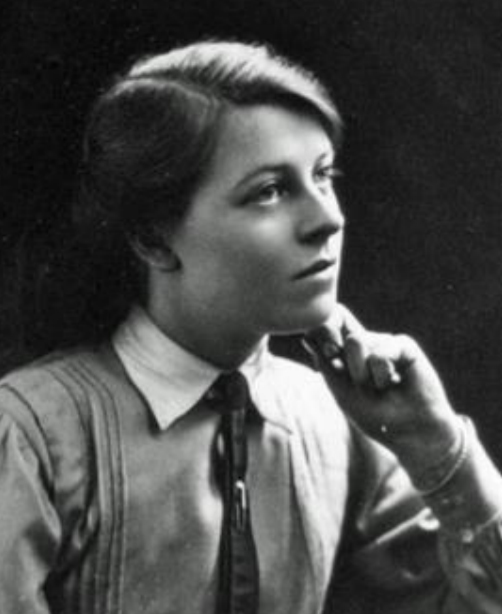 We are on the hunt for your stories about the achievements of inspirational women from South Gloucestershire who have made a difference to society, from the First World War right up to the present day.
Have you been inspired by your mother, aunt, grandmother, a great grandmother, someone you are friends with or even a work colleague? If they've got a powerful connection to South Gloucestershire then we want to hear from you and uncover stories never told before which will help to highlight inspirational women over the past 100 years.
The new National Lottery funded project is called Inspiring Women: the legacy of the First World War in South Gloucestershire. It aims to reach out to communities, families and organisations to share their precious slice of social history over the past 100 years. It will help demonstrate how the events of 1918 have changed women's lives forever as this was the year that not only marked the end of the war but also saw the Representation of the People Act introduced. The Act allowed some women over the age of 30 the right to vote but it was not until the Equal Franchise Act of 1928 that women over 21 were able to vote and women finally achieved the same voting rights as men.
The project has been made possible by National Lottery players through a £9,600 grant from the Heritage Lottery Fund (HLF).
Cllr Rachael Hunt, Chairman of South Gloucestershire Council, said: "We are working with various local heritage organisations to research and uncover hidden stories as well as finding artefacts, letters or newspapers. We hope to learn more about the roles women play in the development of our distinctive local industries such as farming, aeronautical and engineering jobs.
"We also want to document the contributions women make to community, business, culture, science, sport, education and politics. But we don't have long to receive the nominations to help prepare an exhibition for September. So if you can help us by contributing to this legacy, I strongly urge you to start a conversation with your friends and relatives about inspirational women they have known or know and nominate them today."
Case study
Mabel Flux was born in 1897 and went to Frenchay village school. In 1914 she picked up vital food producing skills after attending a cheese making course held at the Country Dairy School in Bristol. Between 1914 and 1918 she worked in the Women's Land Army. When her brother Tom died at the tender age of 26, Mabel and her sister Kit were left to run the family farm for most of the war delivering milk to people from the farm's dairy.
During the war, Mabel met an Australian soldier called Norman and went to live with him in Australia where they married in Melbourne.
Mabel became involved in local politics and served on Portland Town Council between 1949 and 1964 and was mayor from 1956 to 1960. In 1954 she was made a justice of the peace and in 1960 she was awarded an O.B.E. just a few years before her death in 1966.
The stories we hope to uncover will form part of a touring exhibition later this year which you will be able to view at South Gloucestershire libraries, leisure centres and community venues. This will bring together the stories of the achievements of local and extraordinary women, from the First World War to the present day, who are linked to the distinct communities of South Gloucestershire.
To contribute your story complete an online nomination form by Tuesday 3 July here: www.southglos.gov.uk/leisure-and-culture/museums-and-galleries/inspiring-women-legacy-first-world-war-south-gloucestershire and email it to museums@southglos.gov.uk
Further details about the project are available online at www.southglos.gov.uk/leisure-and-culture/museums-and-galleries/inspiring-women-legacy-first-world-war-south-gloucestershire