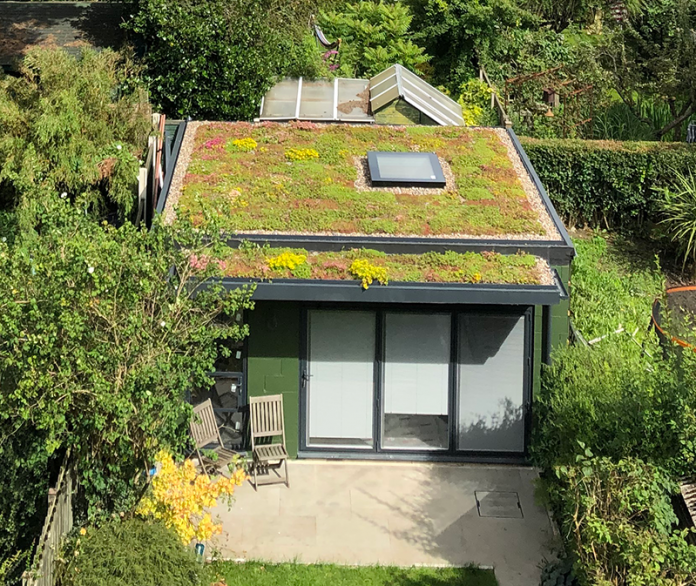 If you are interested in adding an annexe or outbuilding to your existing property, South Gloucestershire Council have published new guidance to help you understand and navigate the planning system and develop a high-quality project to meet your needs.
As more homeowners are looking for a dedicated space for home-working, to accommodate a relative as an alternative to residential social care, or just to create more liveable space for their family, this guidance is designed to help them understand the planning process and offer advice on their project.
The advice has been developed to help guide people through the process of whether and when they need to make an application for planning permission and how 'permitted development' works in this context. The guidance covers extensions to existing properties, conversions of existing outbuildings, and new-build annexes or outbuildings.
There is also advice on where to best locate an outbuilding, relative to existing buildings and boundaries, and how to make your project greener so that you can design and build-in features to help tackle the impacts of the climate crisis and support wildlife and nature, for example by considering a green roof, installing bird or bat boxes, measures to prevent flood risk from hard landscaping, or incorporating renewable energy generation.
Annexes and outbuildings can take many forms, including modular type structures such as a garden room or converting outbuildings such as a detached garage.
Under the Government's planning rules, planning permission is not normally required for outbuildings which are considered to be incidental to main property. Consent is generally required if converting an existing outbuilding to living accommodation and or creating a new build. However, whether planning permission is required or not, the council would encourage anyone considering such a project to ensure their proposals are well designed and built to a high standard.
Pre-application advice can be sought from the Council to help clarify whether a proposal falls into the category of an annex or outbuilding; whether a proposal requires an application for planning permission; and whether a proposal is acceptable in planning terms.
Cabinet Member for Regeneration, Environment and Strategic Infrastructure, Councillor Steve Reade, said: "Prior to the pandemic, working from home had been increasingly popular as internet connections made this more achievable and many people looked to reduce their carbon footprint and improve their work/life balance by commuting less. More and more people are now considering long-term alternatives which they can incorporate into their existing property.
"Families may also want to support older relatives who may need some additional support to live independently as an alternative to residential social care. Some are considering this approach to support younger family members get on the housing market. Thinking about the garden as a potential new working or living environment is therefore growing in popularity.
"We want to support proposals to be well designed and built to a high standard, both for occupants and the wider community. We also want to show how features can be incorporated into the design of the project to make it more environmentally sustainable and encourage wildlife in your garden.
"By doing this it supports the council's commitment to tackle the impacts of climate change and support nature given our pledge to be net zero carbon by 2030, as well as delivering high quality living or working spaces on your existing property."
The Council has a wide range of planning advice and guidance available on its website. Information is available for large-scale development as well as for individuals who would like to know more about self-build projects or barn conversions, for example. More information is available online at: https://beta.southglos.gov.uk/supplementary-planning-documents