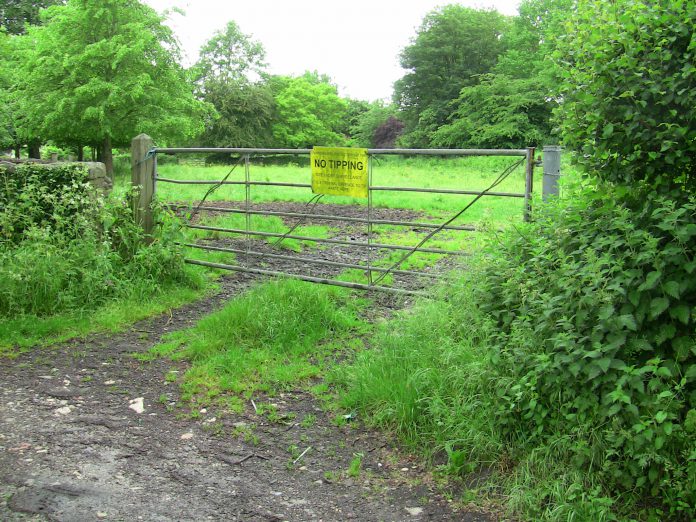 A man from Wick has been ordered to pay a £230 fine and £300 in court costs after pleading guilty to failing to make sure waste from his property was properly disposed of.
Richard Short, aged 38, of Naishcombe Hill, Wick, was prosecuted by our environmental protection team after a member of the public reported four bags of household waste, including bottles and tins, fly tipped in Church Road, Bitton beneath a 'No Fly Tipping' sign.
Evidence from the waste led back to Mr Short who confirmed that the waste belonged to him.
Whilst claiming that he had paid for it to be removed, the court was satisfied that he had failed in his duty of care to dispose of the waste properly.
South Gloucestershire Council's Cabinet Member for Communities and Tourism, Cllr Paul Hughes said: "Fly tipping is an issue that has a negative impact on our communities and local environment and we all have a responsibility to make sure that our waste is disposed of in the appropriate manner. Anyone that fly-tips in our area is five times more likely to be successfully prosecuted than anywhere else in the country.
"We have a 100 per cent record of securing successful prosecutions for this type of offence, so if you allow your rubbish to be fly tipped by failing to ensure it is correctly removed in South Gloucestershire, you can expect to be caught and prosecuted."
The case was heard at Bristol Magistrates' Court on 18 July.
Residents are advised to only give their rubbish to an Environment Agency registered waste carrier and follow these simple steps to make sure your waste is disposed of legally:
Ask for a copy of the company's waste carrier registration certificate and ask where the waste is being taken. Legitimate firms will be happy to provide this information
Do not be tempted to use people offering cheap waste clearance on sites such as Facebook and Gumtree unless you have confirmed that they are registered with the Environment Agency
Check whether the waste carrier is registered by calling the Environment Agency on 08708 506506 or by checking on their website https://environment.data.gov.uk/public-register/view/search-waste-carriers-brokers
Ask for a registered trading address and contact telephone number for the trader and get a receipt.
Unwanted goods and household or garden waste can all be disposed of at no cost via the council's Sort It centres.