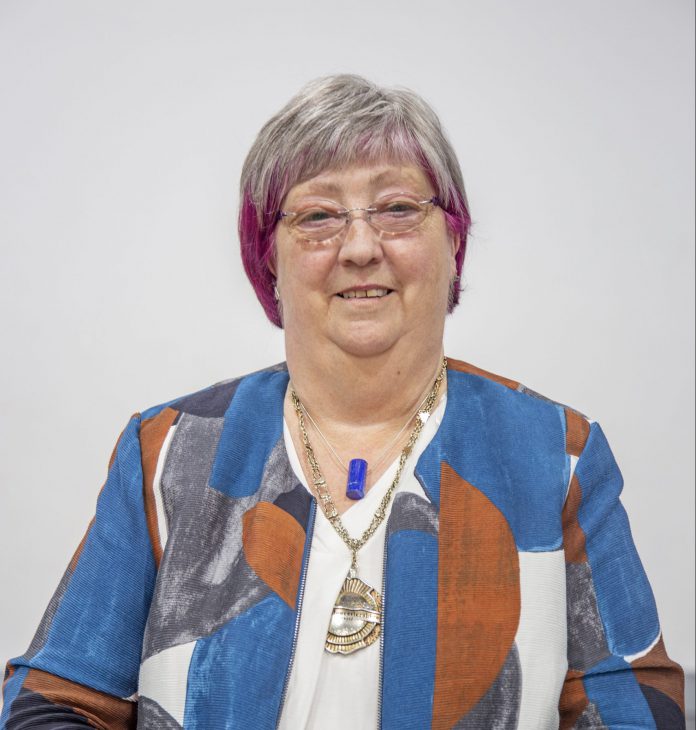 An organisation which offers support and promotes positive mental wellbeing for young people has been chosen as this year's Chair's charity.
Each year the new Chair of Council chooses a charity or charities to support for the year ahead and any donations received during this time are totted up and presented to representatives from the charities at the end of the Chair's term of office.
This year's Chair of Council, Cllr Ruth Davis, has chosen Off the Record www.otrbristol.org.uk to benefit.
Cllr Davis said: "During the Covid restrictions everyone has been affected one way or another, but I am particularly concerned about our children and young people, some of whom have lost huge swathes of time not doing normal things that are vital to them, mixing with friends, pursuing sports or a hobby, not to mention the loss of normal school. It is generally accepted the fallout from this on their mental health could impact them for years to come.
"Locally, the charity 'Off The Record' is experienced in helping young people, giving appropriate support. At a recent event one young person, on hearing about my Chair's charity said "They are absolutely brilliant! They really helped when I was 13."
Liam McKinnon from Off the Record said: "Off the Record (OTR) is a mental health social movement by and for young people aged 11-25 in Bristol and South Gloucestershire. OTR isn't just a charity providing mental health services, it's a mental health movement mobilised to support, promote and defend the mental health, rights and social position of young people. OTR provides information and support around wellbeing, including group work, sessions in schools and colleges, and one-to-one therapeutic support. Find out more at otrbristol.org.uk and @otrbristol"
For more information about the Chair of Council please visit www.southglos.gov.uk/chair