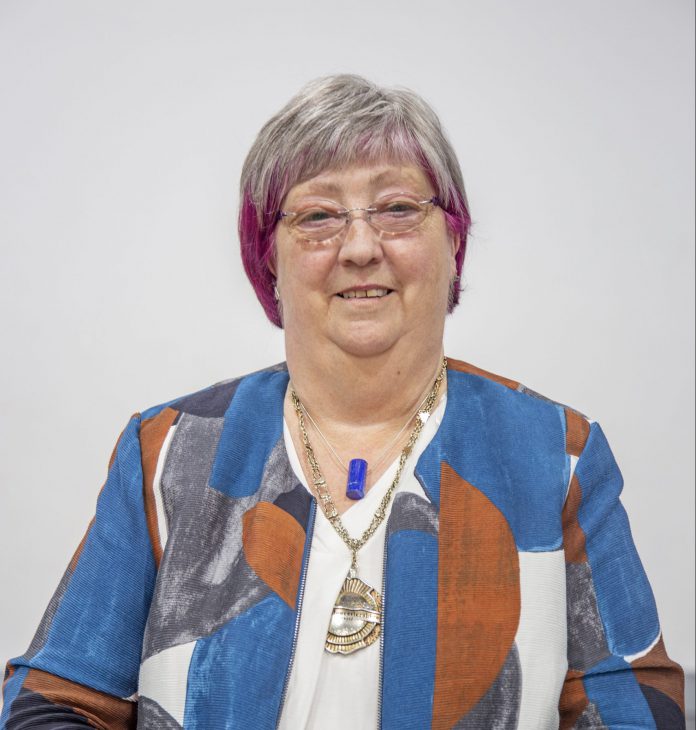 Cllr Ruth Davis has been named as the new Chair of South Gloucestershire Council after being elected by her fellow Councillors at the meeting of Council this week (19 May).
Cllr Davis moves into the role after serving as Vice Chair last year, with Cllr Sanjay Shambhu being elected as Vice Chair for this year.
The Chair and Vice Chair perform important ambassadorial roles for the Council, representing us at civic functions, as well as chairing Council meetings.
Each year, the new Chair selects a charity to support for the year ahead, with donations received during that time presented at the end of the Chair's term of office. Cllr Davis will be naming her chosen charity for the year at the next meeting of Council in July.
Chair of South Gloucestershire Council, Cllr Ruth Davis said: "It is an honour to be elected as Chair of South Gloucestershire Council and I look forward to representing the Council and South Gloucestershire, over the year to come.
"My intention is to reach out to our communities and I'm looking forward to highlighting some of the fantastic groups and initiatives which make South Gloucestershire such a special place.
"I'd like to pass on my thanks to Cllr June Bamford who has served with integrity during her time as Chair in what has been a very unusual year, for obvious reasons."
Outgoing Chair, Cllr June Bamford thanked Councillors for their Member Award Funding contributions to her nominated Charity.
Cllr Bamford said: "Despite the limited opportunities for fundraising activities this year, I must thank my fellow Members for making contributions through their member award allocation which means we can donate £9228 to Great Western Air Ambulance which is such a worthwhile cause."
For further information on the work of the Chair of the Council, visit: https://www.southglos.gov.uk/council-and-democracy/councillors-democracy-and-elections/council-chair/