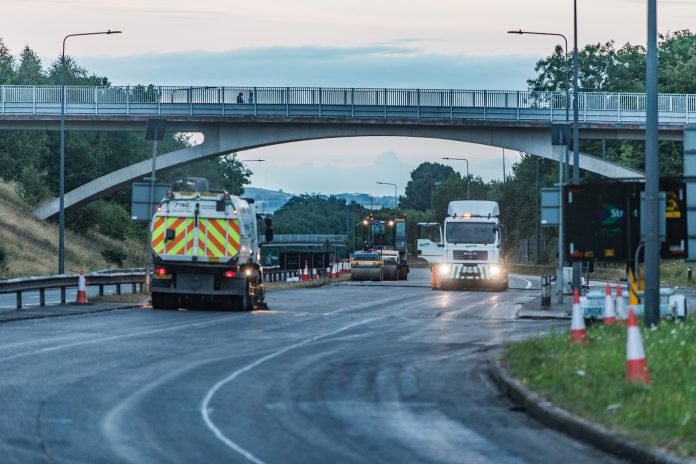 We are carrying out further essential resurfacing work overnight on the A4174 ring road from Tuesday 18 April to Friday 21 April.
The resurfacing will take place between the Hambrook traffic lights (Bristol Road) to the Bromley Heath Roundabout eastbound on Tuesday 18 and Wednesday 19 April. In addition, resurfacing between the Bromley Heath Roundabout to Wick Wick roundabout westbound will take place on Thursday 20 and Friday 21 April.
This will involve overnight closure of the westbound and eastbound carriageways of the A4174 between Hambrook traffic lights/Bristol Road junction and Wick Wick Roundabout between 8pm and 6am.
During the overnight closures, traffic will not be able to access part of the A4174 ring road. Full diversion routes will be in place and will be clearly signed.
The westbound and eastbound carriageways will remain fully open at all other times.
This work is part of the Challenge Fund project, and will involve removing the existing road surface and laying a new one. In order to carry out this work as efficiently as possible and to minimise disruption to local residents and businesses, the work is being undertaken overnight.
We understand this may cause some inconvenience and disruption and apologise for this.
For further information on the project and diversion routes please visit www.southglos.gov.uk/challengefund
In the meantime, if you have any queries please do not hesitate to contact us at challengefund@southglos.gov.uk or call us on 01454 868000.