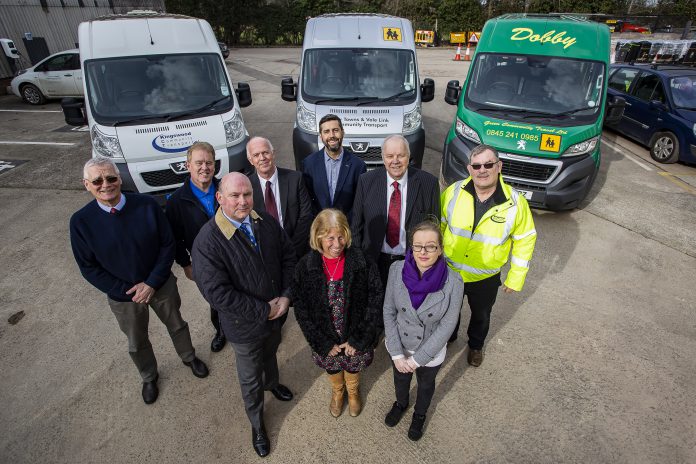 South Gloucestershire Council has received £740,000 in funding for community transport operators across the area.
The money was secured earlier this year and can now be used to fund improvements to a range of services provided by Kingswood Community Transport, Green Community Travel in Yate and Four Towns and Vale Link Transport in Thornbury.
These improvements will include buying new Euro 6 engined-vehicles to replace some of the oldest vehicles in the operator's existing fleets, and will help to reduce harmful emissions, as well as lowering fuel consumption and also helping to reduce ongoing maintenance costs.
The £740k is funded by the West of England Local Enterprise Partnership through the Local Growth Fund, administered by the West of England Combined Authority.
Cabinet Member for Planning and Transport Cllr Colin Hunt said: "We are very pleased to be able to help our local community transport operators obtain this funding, which will assist them in continuing to provide their valuable services for our residents. The new funding will mean they can purchase new vehicles, which will help to bring down fuel and upkeep costs whilst also reducing harmful emissions and improving our air quality.
"This community transport funding is alongside a wider package of transport investment to keep South Gloucestershire moving including £35m funding for roads, £2.5m investment into estate roads, new motorway junctions, roundabout improvements, cycle route upgrades and a wide range of walking, cycling and safety improvements for schools across the area."
West of England Mayor Tim Bowles said: "It's great to see our Local Growth Fund being used for this project which supports our ambitions for clean and inclusive economic growth in the West of England."
Green Community Travel Manager Jenny Bright said: "It's great to receive this funding. We experience a fair amount of downtime maintaining our older vehicles, being able to deliver our service with new vehicles will be more fuel efficient for us and provide greater reliability for our members."
For more information about community transport in South Gloucestershire visit www.southglos.gov.uk/transport-and-streets/transport/public-community-and-school-transport/community-transport-operators/