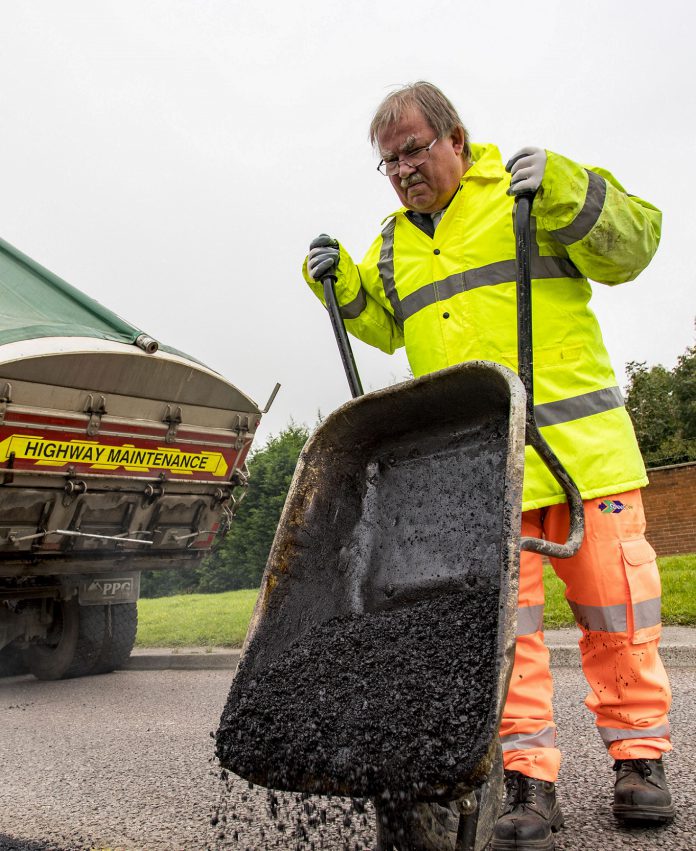 South Gloucestershire Council has just launched an innovative new way for residents to report potholes and other issues on roads, footpaths and cycleways in the area.
South Gloucestershire is renowned for its track record in harnessing innovation and technology to deliver improvements to the way people go about their lives. Advanced engineering, computing, and health technology are some of the examples where the area maintains a reputation for creative excellence. Reflecting this reputation, in September 2019, the council signed-up to the Government's Local Digital Declaration with a commitment to delivering digital projects that benefit local communities.
The new online reporting system follows this commitment and enables people to quickly and easily report potholes, damaged surfaces, worn road markings, empty grit bins and similar problems. A photograph and additional information can also be added to help the council identify the issue. Once a report has been made through the new system, issues are dealt with as quickly and efficiently as possible, with up-to-date information sent directly through to the tablets of StreetCare operatives for investigation or, if serious, urgent resolution.
The person making the report will receive an email notification once the issue has been logged and can then track its progress via their customer account.
Councillor Steve Reade, cabinet member responsible for transport at South Gloucestershire Council, said: "I'm pleased to announce the launch of our new digital system for people to report issues in their community such as potholes and other defects on roads, pavements and cycle paths. As well as being quick and straight-forward to use, this new technology also helps reduce the time required to assess, prioritise and carry out maintenance work.
"We are investing more than £12 million in maintenance and improvements to the existing transport network this year, which includes funding to tackle potholes. Our StreetCare teams already do a fantastic job maintaining our local network and responding quickly to pothole requests, and this new technology will make the process even more efficient."
Local resident Pete said: "I was delighted after reporting two potholes very recently to the teams that they were both were fixed within 24 hours. I spotted them both while walking around Patchway and was concerned particularly for cyclists. I have been across the repaired route on the bus and am pleased to report I have very much noticed the difference and I think a lot of others will too."
Since 2019, South Gloucestershire Council has committed a record £174 million towards improving the local highways network. This includes investment into roads, footpaths and cycleways along with significant transport infrastructure to support public transport and sustainable forms of travel.
The council has resurfaced over 23 kilometres of road since the start of 2022 and around 5,000 potholes were filled between 1 January and 31 May. Four teams of StreetCare operatives routinely use around six tonnes of materials to repair local roads every day. During busy times the council can increase the number of teams repairing potholes and at its peak has eight teams working hard.
You can report an issue by visiting www.southglos.gov.uk/report (a pothole in the road needs to measure 300mm by 300mm and be 40mm deep to be considered in need of attention).