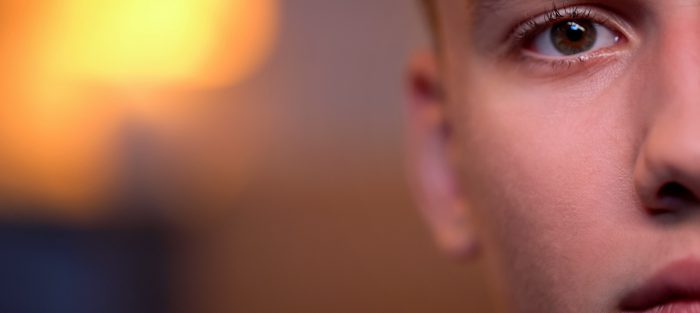 My name is Nick, I'm 15.
I really need someone to help me because right now things are tough. I want to live with my family but that can't happen for all sorts of reasons. I admit I am very upset about this but maybe one day they will have me back. The problem is that when they weren't there for me I met some people who were really nice to me and made me feel wanted. When I first met them they would take me out to Macdonalds and give me little presents and they were all really cool – I liked them. But then they asked me to take parcels to people who were a bit scary and I didn't want to do it and that's when my new friends got nasty.
I didn't know who to talk to. I was only 10 at the time and at school I couldn't concentrate. I couldn't sleep and kept getting into real trouble. Then I was excluded. My foster carer was not happy and I lost my temper and that was it!
They couldn't get me another foster placement because they said that there was no one available so I ended up in a residential home miles away from my family – not that it mattered because they didn't want to see me anyway. They didn't even visit … it's complicated, my family. My mum and dad split up when I was 5 and they really hate each other. Us kids could never talk to either of them about the other or about how we felt and we had to watch what we said. This was difficult for us.
So the residential turned out to be great in the end – there was lots of sport and I started to do well at school but then, out of the blue ( 3 years later) my mum said that I could come home – finally. But that never happened. She changed her mind and then Covid came along and I ended up with this foster carer who I had nothing in common with – whatsoever! Long story.
I thought that if I kept quiet my mum would have me back home but she didn't. I managed to go to school and do the revision work and I completed my mock exams despite Covid and then I went out with my mates and something went wrong – big trouble – and now I have nowhere to live.
I haven't done anything really wrong, I swear. I want to finish my GCSE's and get on to an engineering course so I need someone to give me a chance. Please.
We are looking for foster carers who have experience of caring for teenagers in the South Gloucestershire/Bristol area for this young person who has had a very difficult time and for them to recognise his potential. In return we can offer an excellent support package.
If you feel that you might be able to offer a place for a young person please either make direct contact or ask your supervising social worker or you agency's placements' team to call us for a discussion.
Direct any enquiries to either Sandra or Tracey on 07768 173812 or contact TherapeuticParentingPathwayProject@southglos.gov.uk
Contact details
Interested?
Contact South Gloucestershire Council's fostering team on
01454 866423
Alternatively...
Click to email us