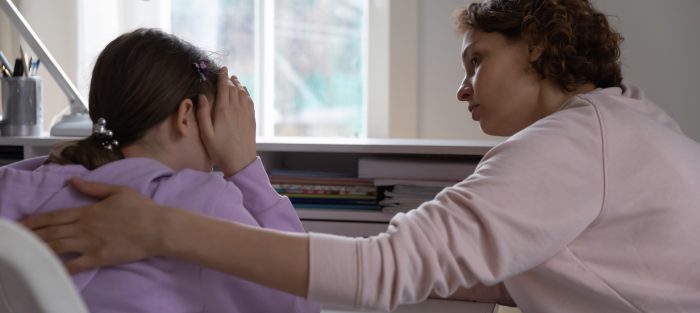 Sarah* is 15 years old and had been in two foster placements before coming to live with Julie* and Steve*. Julie and Sarah are building a relationship and Julie is helping Sarah to begin to feel that she can trust her. We talk to them about what makes a good foster carer and what their advice would be for anyone who is thinking about becoming a foster carer.
Sarah
What sort of people do you think make good foster carers?
Open-minded people who are willing to accept people with different opinions.
What's the most important thing a foster carer can do for a child or young person when they first come to live with them?
Honesty is so important for young people. I don't think it helps to sugar coat things. For me, it was really helpful that Julie and Steve had animals and the same interests as me. I think it's important that foster carers and young people have similar interests. If the foster carer is matched to the young person it really helps.
What is the best thing about living with Julie and Steve?
Spending time with the animals. It was great to also be able to choose how I would like my bedroom to be arranged and make it my own.
What is the most important thing for anyone to know when they are thinking about becoming a foster carer?
Children and young people are not going to feel that the foster carer is the good person straight away. To the young person the foster carer feels like the bad person as they've been taken from their family to stay with them. It takes a while to settle in. Depending on the family the young person is placed with, there might be lots of different rules and boundaries – it is an environment that the young person knows nothing about, so foster carers need to remember that it will take time. Young people need rewards and reasons to change so I think anyone wanting to become a foster carer needs to be a patient person.
Julie
Which three words would you use to describe fostering?
Rewarding, consuming, surprising. It is rewarding to notice the changes in the young person and being able to support them to grow their confidence.
How would you describe fostering to a friend?
I would say that it is not the same as bringing up your own children. You often know how your own children are going to be, and how they will react to things. It can be surprising. It is more of a co-operation with the young person – guiding them to make their own choices.
What advice would you have for anyone thinking about becoming a foster carer?
You need to be open-minded and have the time and patience to invest in the young people. You need to enjoy the challenge. It's also good to have a stable home environment to offer the young people – it's so important to be able to do that. You need to respect the young person and slowly get to know them. As Sarah says, it takes time to build a relationship and show the young person that they can trust you. Sarah has been staying with us for nine months and Steve and I are still working on gaining Sarah's trust. I do feel it has already been rewarding. We have two grown up children so it's been great for Sarah to become part of our family life.
*All names changed to protect identities.
Interested in finding out more?
If you think you could welcome a child into your home we would be keen to hear from you.  Join us at one of our Fostering Information Sessions.  Or if you would like further information, please fill in our Online Enquiry Form, call 01454 866423 or email fostering@southglos.gov.uk
Contact details
Interested?
Contact South Gloucestershire Council's fostering team on
01454 866423
Alternatively...
Click to email us