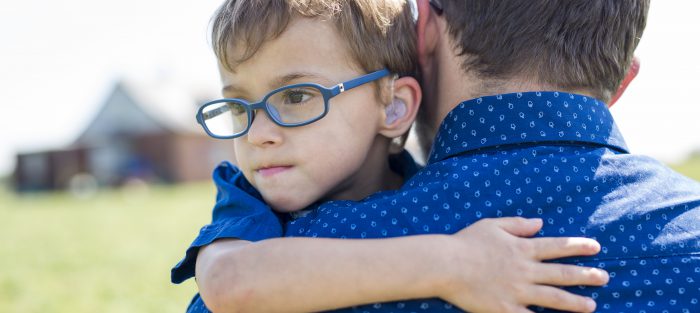 Five minutes with Share the Care Foster Carers Vanessa and Jenny
May 2020
Jenny and Vanessa have got 36 years of experience between them, caring for children and young people with a disability in their homes through regular short breaks. They talked to us about what it means to be a Share the Care carer for South Gloucestershire Council and how it has brought so much joy in to their lives.
How long have you been a Share the Care foster carer for South Gloucestershire?
Vanessa: "I have been a Share the Care carer for about 18 years."
Jenny: "I've been providing Share the Care for 18 years too."
Why did you decide to apply to become a Share the Care foster carer?
Jenny:
"I decided to do Share the Care for two reasons:
Having a special needs child of my own and wanting to work but couldn't, l thought it would be something I would be good at.
I wanted to offer to others something that was never offered to me."
Vanessa:
"I had a fantastic childhood and spent a lot of time around people who required extra care due to my mum working in a nursing home and my Nan living with us as she had Alzheimer's. I had worked in care from the age of 16 and so once I moved out of home and bought a flat of my own I decided I would like to support families with the care of their children and young people."
What is the most rewarding thing about fostering?
Jenny:
"The most rewarding thing for me is gaining the trust of parents, they finally have someone who can care for their child like they do. It's a great feeling when you know you are making a difference to someone."
Vanessa:
"It would be welcoming the children/young person into my family, seeing them develop new skills and the families thrive."
What would your advice be to anyone interested in becoming a Share the Care foster carer?
Jenny: "My advice would be, firstly talk to the family placement team, they are a font of knowledge. Secondly, think about you and your family and how it would work for you.
Thirdly, go for it. It's an amazing journey!"
Vanessa: "I would say go for it too! Make the phone call, send the message, and ask the questions. Life's too short to put things off and these children and young people bring so much joy in to your life. You'll never look back."
If you would like to find out more about becoming a Share the Care Foster Carer please call the Fostering Team on 01454 866423 or email fostering@southglos.gov.uk
Contact details
Interested?
Contact South Gloucestershire Council's fostering team on
01454 866423
Alternatively...
Click to email us