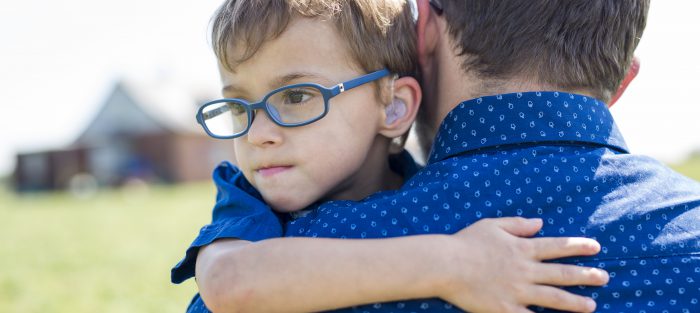 Five minutes with South Gloucestershire foster carer Wes
May 2020
Wes has been fostering with South Gloucestershire Council for eighteen months. Wes had always wanted to support children and young people. When his adopted son Seb turned 10, Wes decided to apply to become a foster carer so he could help lots of children by opening their home to them.
What made you decide to apply to become a foster carer?
Since I was a child I've always wanted to support and help children and young people who find themselves in difficult situations through no fault of their own. I was married to my husband when we adopted our son seven years ago. We have since separated and we now successfully co-parent our fantastic 11 year old son Seb. I'm so proud of Seb and feel he is such a good role model for other children. After chatting it through with Seb I decided to apply to foster – mostly as I wanted to be able to make a difference to more than one child. I felt I could do that through fostering. As a single gay male I thought there might be some barriers for me, but I have been made to feel very much part of the team from the beginning.
How have you found your first eighteen months of fostering?
It's been a real learning curve for me. I've really enjoyed the experience and have supported two children so far – one of which is still staying with us. I thought it'd be difficult to welcome new children in to our home and help them settle down but the two children we have invited in during our first year and a half of fostering have been a joy. There is a lot to learn when fostering and there are some challenges but the good things far outweigh the bad.
What support do you receive as a foster carer?
There is a lot of training when you begin, which really helps you to understand the sort of experiences children and young people may have been through and what sort of behaviours you might need to support with. I have a social worker who supervises me now – Lyn, and she is great. We have a great working relationship and she is really supportive. Every new foster carer is paired up with a buddy and I've found it really useful. It's been really important to me to have someone around the corner now who I can go to with any questions I have – no matter how big or small.
Do you work as well as foster?
I'm also a children's entertainer and run discos and parties. I've always done it and it fits in really well with fostering. I used to work in a bank and gave my notice when I began fostering – so I could focus on the children and being there for them when they need me. It's actually through working in the bank that I met lots of foster carers initially – they all said I should give it a go and that I would be well suited to it. I'm just pleased I listened to them!
Has anything surprised you about fostering?
Everything has surprised me about fostering! I thought it'd be harder than it actually has been. There is a lot to learn when it comes to policies and procedures but once you get used to the things that need to be done it gets easier. The two children I've supported so far have also made it really easy for me. It's been lovely to see them settle in and be able to support them at a difficult time in their lives.
What advice would you give to anyone thinking about applying to foster?
Keep an open mind and don't just think all children are problem children. Don't judge in any way and throw out any stereotypes you have. In a nutshell I think that is the best advice for anyone wanting to foster. If you've got a caring nature and you get on well with children – everything else you need to know you can learn.
Interested in finding out more?
If you think you could welcome a child into your home we would be keen to hear from you.  Join us at one of our Fostering Information Sessions.  Or if you would like further information, please fill in our Online Enquiry Form, call 01454 866423 or email fostering@southglos.gov.uk
Contact details
Interested?
Contact South Gloucestershire Council's fostering team on
01454 866423
Alternatively...
Click to email us