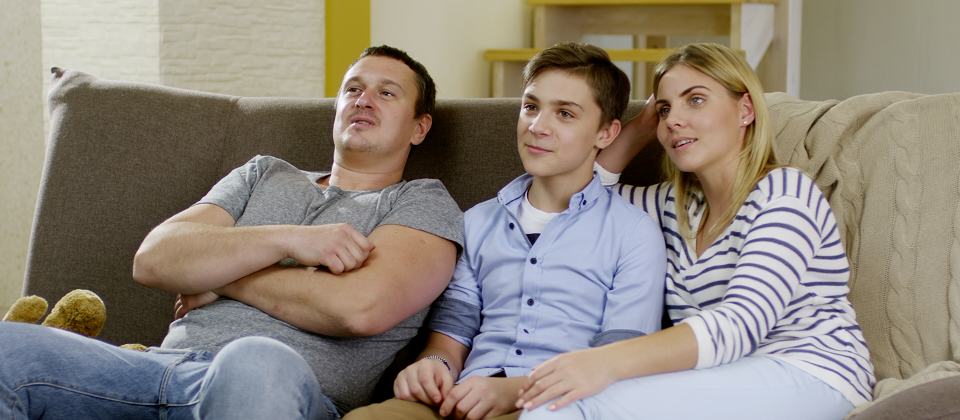 Tracey and John have been fostering for South Gloucestershire Council for the past four years, we spoke to them about their role as foster carers and asked them to share with us their experience of caring for their first foster child.
Our very first child joined us as an emergency placement, he is now 12 years old and we were his first foster family, he will stay with us until he is 18 and we are soon to be approved as long-term foster carers to provide him with a bit more stability.
We clicked straightaway and I still remember that little boy, who was clearly neglected, with just the clothes on his back and a supermarket carrier bag with some jeans, a t-shirt and a few bits of new underwear stood at our front door with his social worker. He shook my hand and I introduced myself and my 18-year-old son.
My son offered him a drink and asked if he wanted to see his room. He absolutely beamed from ear to ear and followed my son to the kitchen then up to his new room. He just stayed in there for an hour or so, looking at the toys we had brought him.
When I went to check on him, I asked what his favourite meal was, he said pizza, so I left him to settle in his new room, with his door open, as he wanted it, until tea was ready. When we all sat down at the dining table, he did not know how to use his knife and fork, so we all ate with our fingers like him – luckily, it was finger food!
When he went to school the next day, he told his teacher that he had helped me put some clothes in a cupboard, the teacher asked him if he knew what a wardrobe was? He said no, so she explained that is what a cupboard is.
Jumping to three and a half years later…
Saturday is his favourite day of the week, this is the day where he calls the shots, as this is his downtime day. He works hard at school all week, and Saturday is his day to chillax, recharge and do the things that make him happy. He does not really like leaving the house, our home is his safe space and that is where he wants to be. Sometimes he might ask for a bacon roll and caramel cooler, which we will get at the drive thru.
There is usually a film that we watch on the TV, he likes to snuggle with our two westies while he is watching the film. We tend to have katsu curry for tea, he eats it on a tray, and we watch Saturday night TV together. We do joke and call him Little Lord Fauntleroy; he loves it, and he is beaming, and says 'I know'.
We, well he, has been on a tough journey and we are all so glad that we can give him a life he deserves, hopefully, he will catch up at school and be able to stay in mainstream school and get a GCSE or two.
It has been an up and down journey for us all, at times, I wondered if this was the right thing for us, and I am always questioning if I am giving him enough, my philosophy is that the harder it feels, the more rewarding and the more of a difference you make, and now all I say to my husband is 'wow, look what we've done, not bad!'.
But looking back, I would not change a thing, we use the support around us, and we are as honest as we can be with him.
He says that he feels safe and calm with us, he enjoys the family time with mum, but he looks forward to coming home, he knows we will be in his corner and we will get through it together.
We have laughed, cried, I have gone for walks feeling frustrated, so has he, we are human, and we make mistakes, but we will get through it.
Could you foster?
South Gloucestershire Council need more people like Tracey and John to open their hearts and home to foster. So, if you have been thinking about becoming a foster carer then please get in touch with South Gloucestershire's Fostering Service - we would love to hear from you.
Making an enquiry is an opportunity for you to find out more about fostering and the application process, to help you decide if fostering is the right path for you.
If you are interested in fostering for your local authority, the first thing to do is fill in our online enquiry form.  Alternatively, you can call us on 01454 866423 or email fostering@southglos.gov.uk.