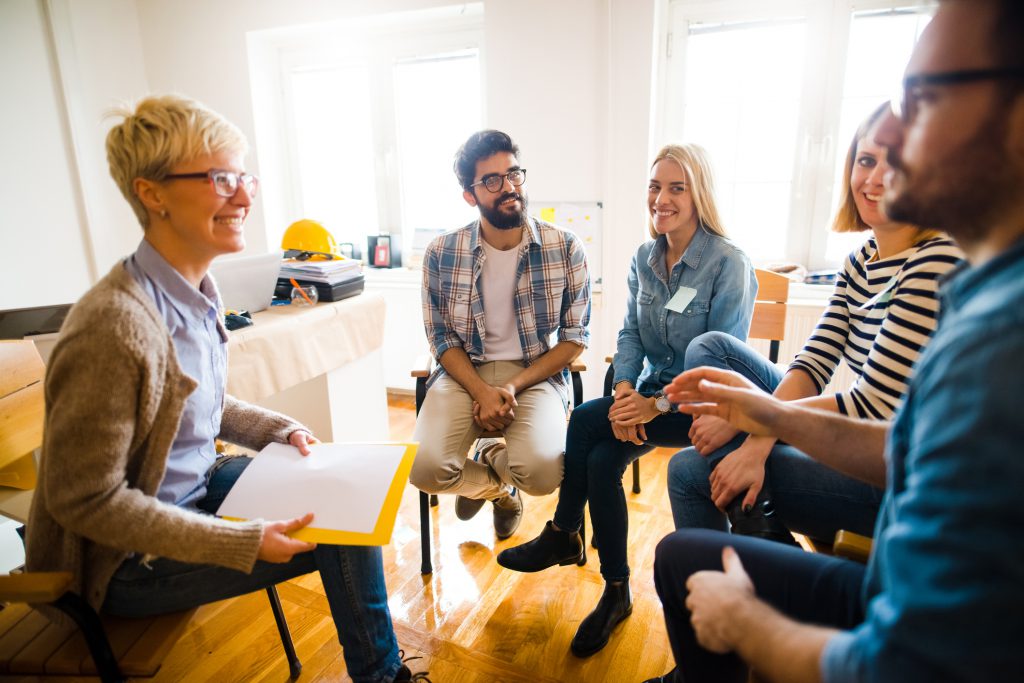 We'll make sure you receive lots of support and on-going training to provide the best possible care. 
As the Training Officer for the Fostering Team, I endeavour to put together, a broad and varied training programme available to all of our foster carers.  These can be in the form of face to face training sessions, support groups, bite size learning sessions, as well as having access to a range of E Learning courses.  A Training Booklet is produced annually, and a monthly Training E Newsletter  is also sent out, keeping carers up to date with training that is coming up – the courses are hyperlinked to our booking site, making it easy for foster carers to book onto training.  We believe that where possible, joint training should take place between foster carers and all members of the team around the child, as this has been found to be extremely beneficial and enables everyone to have a mutual understanding of each other's roles.
The training programme, has mandatory courses that all foster carers need to cover to ensure that they are providing the very best care for our children looked after, and in addition, more specialist courses are available too, which take account of the varying needs of our children and young people.  We are very fortunate to have a range of specialists within the council; drama therapists, psychologists, educational psychologists, teachers, public health specialists, nurses, to name but a few,  as well as external providers,  who deliver specific training in their specialist areas.
The best thing about working with foster carers is being privileged to hear about the amazing work and lengths they go to, to help support the children and young people they care for,  achieve their goals. The warmth,  patience  and determination that they continue to  have, even when faced with really challenging situations, is truly remarkable.  It is always wonderful to hear when a course has helped a foster carer to understand better, the reason why their young person behaves the way they do and how they are now  better  able to respond to their needs.   The wealth of knowledge and experience that our foster carers have is a valuable resource in enhancing the training sessions and support groups that run.  Some of the best learning that takes place often comes from hearing other carers sharing their knowledge and experience, and even more so, when we get to hear directly from our young people.
A stand-out moment for me as a professional was when I was new to this post and  took part in a training course called 'Total Respect'  run by Young People who have been previously looked after.  Hearing their voice in any training session is incredibly powerful as it is then that as workers and carers we really have our eyes opened to 'their world' and begin to get a better understanding of their lived experience.  I don't want to say too much more as it is a course we expect all our carers and workers to attend, only that I believe you will become a better foster carer and/or worker, by having attended it, I know it certainly had a very powerful effect on me.
Catherine, Training Officer
South Gloucestershire Council