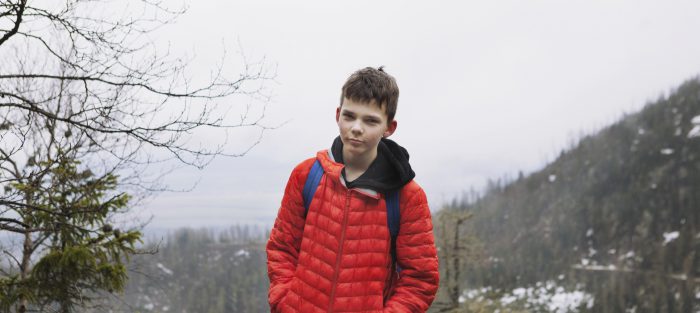 Could you care for Frankie?
Frankie* is an outgoing and energetic 15-year-old boy who finds it difficult to sit still. He is at his best when he's on the rugby field or hill running with army cadets. Frankie wants to join the army as a chef because he loves food. Frankie loves preparing the family meal on a Saturday night and has mastered the gourmet burger and interesting salads and likes to compete with the chilies – who can eat the hottest sauce!
Frankie misses his family especially his little sister who is living with a different foster family since they were removed by the police from their family home.   This was an extremely traumatic experience for both children but Frankie has managed to settle in his short-term placement and now feels ready to move to a family who can care for him into adulthood.
Frankie struggles at school because he has mild dyslexia and his education was never encouraged at home when he lived with his family. Frankie often did not attend school as he had to look after his younger sister and his grandmother but he is very keen to catch up and get some qualifications. However, due to his dyslexia and his gap in education he is quite behind his peers and this can be a source of shame for Frankie whereby he can become frustrated. Frankie will need patient foster carers who are able to support him to do his best in education and view his achievements positively.
Frankie naturally gravitates to the male foster carer in his current foster home because his experience of females has been very unpredictable and frightening. However, he is gradually becoming more open to chatting to the female foster carer and gave her a brief hug last week which came as a surprise.
Frankie enjoys family life and being busy. He would like to live somewhere where he can do lots of sports throughout the year. He would also like to live somewhere where he could see his sister and maybe move towards her having some overnight stays. He likes being a big brother and is very kind and caring towards younger children but he needs to be able to enjoy a sibling role where he can rely on the adults to be responsible and not himself.
Teenagers, like Frankie, need foster carers who are tolerant, patient and flexible, but who can also set clear and consistent boundaries, so they know where they stand.   You need to 'actively' listen, help make sense of their concerns and issues and let them know they've got someone to talk to who really cares.   If you think you could care for a young person and would like to find out more, please call our friendly Recruitment Team on 01454 866423, email fostering@southglos.gov.uk or join us at one of our Virtual Fostering Information Evenings. 
Contact details
Interested?
Contact South Gloucestershire Council's fostering team on
01454 866423
Alternatively...
Click to email us