Michael (Micky) Hills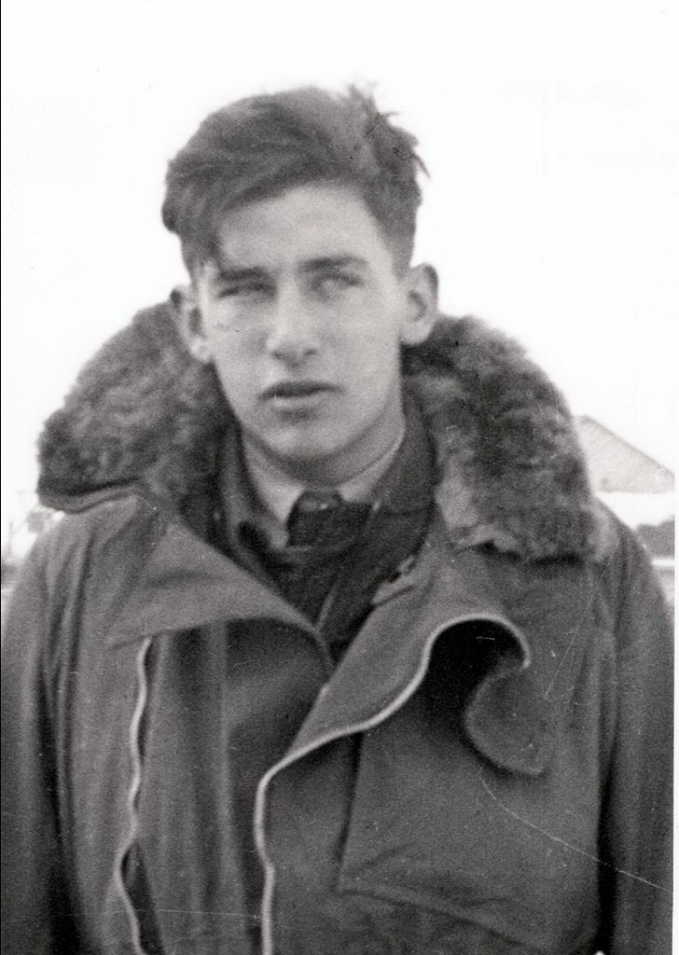 Memorial: Old Sodbury - St John the Baptist Church
Regiment: Royal Air Force Volunteer Reserve
Medals: 1939–45 Star, Air Crew Europe Star, War Medal 1939–1945
Rank and number: Flying Officer No.147663 (previously No. 1339977)
Parents: Florence Edith and Louis Hills
Marital status: Single
Home address: Home address: Shedfield, Nr. Southampton. Lived in Chipping Sodbury/Old Sodbury prior to joining up
Pre-war occupation: Westminster Bank (Temporary Wartime Staff. Chipping Sodbury)
Date of birth: 15/08/1923
Place of birth: Shedfield, Nr. Southampton
Date of death: 11/06/1944
Buried/Commemorated at: Ste. Gemme-Moronval Churchyard (Grave 5.), France
Age: 20
Further information:
Michael (or Micky as he was known) was born and brought up in Shedfield, Near Southampton, where his father was a butcher/shopkeeper. He was the eldest of 5 children.
He enlisted in the RAFVR in November 1940 and promoted from Leading Aircraftsman to Pilot Officer in February 1943 and to Flying Officer in August 1943. He carried out his training in Guelph, Canada and Albany, Georgia, USA (a large number of RAF flight personnel were trained in North America).
Micky joined 15th Squadron RAF on 2/12/1943 (from 1651 Conversion Unit) and was a navigator on a Lancaster bomber operating out of RAF Mildenhall Suffolk. He flew on several missions after joining the squadron.
Whilst on a mission to bomb rail installations around Dreux, France, the aircraft was shot down by anti-aircraft fire and crashed at St Denis de Moronval at approx. 1am on the night of 10/11th June 1944. The aircraft jettisoned its bombs and tried to make a forced landing but disintegrated on impact with the ground and all 7 crew members were killed. They were buried by villagers in the local churchyard and their graves were decorated with poppies and cornflowers.
In addition to being commemorated on the Old Sodbury Memorial, he is also commemorated on the following:
https://www.britishnormandymemorial.org/roll-of-honour/search-de-tail/?first_name=Michael&initials=&surname=Hills&death_date_day=&death_date_month=&nmt_force=&regiment=&unit=&sort=0&search_within=0&search=Search&nmtid=30644&t=b
https://www.natwestgroupremembers.com/our-fallen/our-fallen-ww2/h/michael-hills.html
By kind permission, this information is based on the following source(s):
This information is based by kind permission on the following source: Commonwealth War Graves Commission, Findmypast and https://visionpdf.com/raaf-personnel-serving-on-attachment-in-royal-air-forceb0e7cc0f6061df3a9e1afa859341deca94723.html
Volunteer Researchers Sarah Hands and John Davis, plus additional information provided by Thomas Bradninch. Image by kind permission of the Hills family.