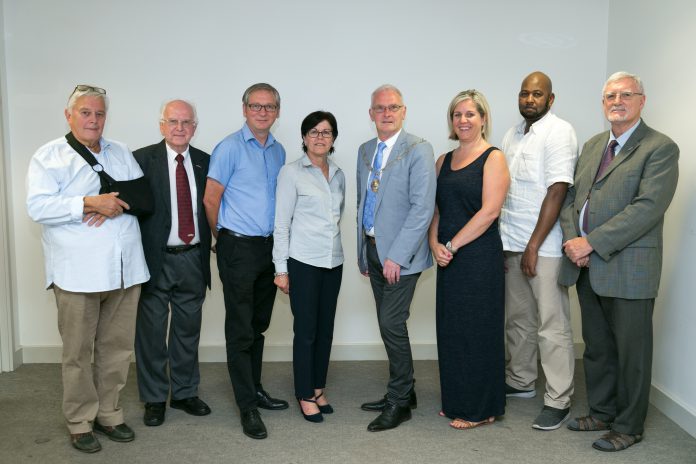 Charities which offer support to refugees and promote positive mental wellbeing for young people have been chosen as this year's Chair's charities.
Each year the new Chair of Council chooses a charity or charities to support for the year ahead and any donations received during this time are totted up and presented to representatives from the charities at the end of the Chair's term of office.
This year's Chair of Council, Cllr Ian Blair, has chosen Borderlands www.borderlands.uk.com
And Off the Record www.otrbristol.org.uk to benefit (pictured).
Cllr Ian Blair said: "I picked Off the Record because for many young people, mental wellbeing is not as good as it could be and this charity does some fantastic work in South Gloucestershire and Bristol to help improve people's life chances.
"Equally, Borderlands reaches out to refugees and asylum seekers who need help to settle in to communities after overcoming challenges many of us would struggle to comprehend. I'm looking forward to working with both charities during my year in office and hope my support will help raise the profile of the invaluable services they provide to people." 
Last year's Chair Cllr Erica Williams is also pictured with representatives from her chosen charities, the Avon Valley Railway in Bitton and the Wild Place Project at Cribbs Causeway. Just over £3,730 was raised through a variety of fundraising events for each of her charities.