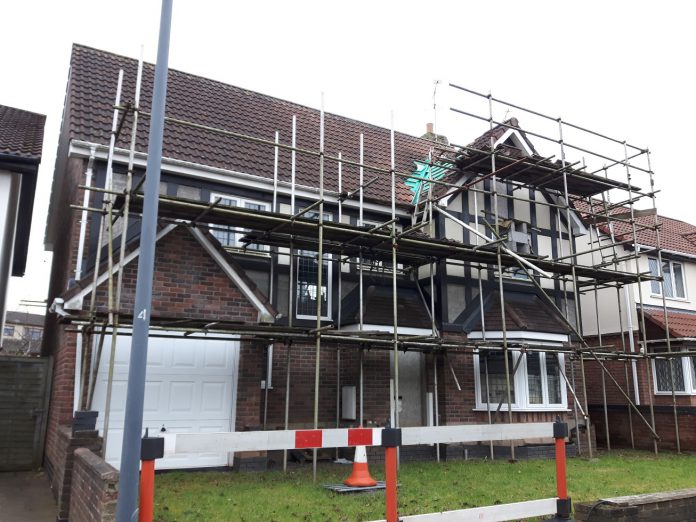 A Downend man has been ordered to pay £2,000 in costs to the council and a £20 victim surcharge after pleading guilty to failing to comply with a Community Protection Notice (CPN) under the anti-social behaviour crime and policing act 2014.
Keith Bannerman, 61, of Blackhorse Road in Downend was prosecuted by South Gloucestershire Council for failing to comply with the notice which is connected to an empty property he owned in Winterbourne.
A Remedial Order was also issued by the court, stating that Bannerman must complete the work, as scheduled in the CPN, within two months of the court date (by 28 May 2018). Any breach would now be considered under contempt of court. He was also handed a Conditional Discharge for 12 months (subject to the above), and the Magistrate told the court that any further charges will see this case considered again and a fine imposed. The case was heard at Bristol Magistrates' Court on Wednesday 28 March.
The prosecution related to an unfinished residential new build house (where building had initially started by 1996) in Sandstone Rise, Winterbourne. The property had been abandoned and left empty since before 2012, with prominent and unsightly scaffolding structures left in place, along with overgrown untidy gardens, that were causing detriment to the local community.
A CPN was served on the owner, Mr Bannerman, requiring him to complete the external works, tidy the land and remove the scaffolding by 20 September 2017. None of the work, aimed to improve the external appearance, was ever started and meanwhile the condition is still deteriorating.
The notice also provided for ongoing maintenance of the property and the land, to prevent further recurrences.
Cllr Erica Williams, Cabinet Member for Housing Delivery, said: "We are working to bring long term empty properties in our area back in to use and help meet the local housing need. Where necessary, we will use enforcement powers to bring empty properties back into use, and to require an owner to maintain the property in reasonable condition if it is adversely affecting the locality. Allowing empty properties to continue to have a detrimental effect on the local neighbourhood will not be tolerated."
Residents who are effected by an empty property that is causing problems are encouraged to report it by contacting our Empty Homes Officer on 01454 865565, emailing psechousing@southglos.gov.uk or visiting www.southglos.gov.uk/emptyhomes.
Empty home owners who are undecided what to do with their property can contact South Gloucestershire Council's Empty Homes Officer for help and advice (details below). Alternatively, the West of England empty homes service 'No Use EmptyWest' offers help and assistance to empty property owners including financial loan assistance, providing advice, help with buying or selling via an interested purchasers list, a lettings service, and a dedicated website with lots of information www.no-use-emptywest.co.uk.