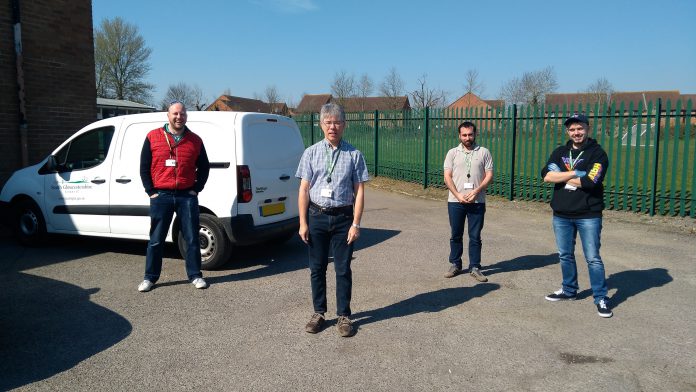 Staff from Integra, South Gloucestershire Council's traded services division that provides services and support for the council, schools and businesses, have switched roles and have been helping prepare and deliver healthy, hot meals to vulnerable residents during the coronavirus outbreak.
Since 1 March, around 5,500 community meals have been delivered to vulnerable and older residents across South Gloucestershire.
As well as the regular cooks and delivery drivers, staff who usually work in school catering, finance, information technology (IT) and human resources (HR) have joined the community meals team to help ensure our most vulnerable residents continue to receive food during the coronavirus outbreak.
The meals are being prepared and dispatched from currently unused school kitchens and facilities at council buildings.
Cabinet Member for Corporate Resources Cllr Ben Burton said: "Our priority is to continue providing essential services to our most vulnerable residents and to help us achieve this, we are redeploying staff who are currently unable to perform their usual roles into the areas where they are needed most.
"We are very pleased to be able to continue delivering hot meals to our residents that rely on them. Our community meals service has always been highly valued by its recipients and is even more important to them in the current situation."
Comments from the redeployed staff include:
"Here we go getting ready for another day on community meals. At first, I didn't know what to expect, but I really enjoyed doing something different and being out and about visiting residents. It is really heart-warming when you see their lovely faces light up when you drop their food off. It can be very lonely being on your own and we could sometimes be the only other people they see all day. Thanks to all of the lovely cooks who are working to make sure they have access to heathy, hot food. Well done!"
"I joined Integra as I wanted to work for an organisation that made a difference to my local community. My parents benefit from the community meals we provide so it has been really good for me to be able to help out delivering the meals this week."