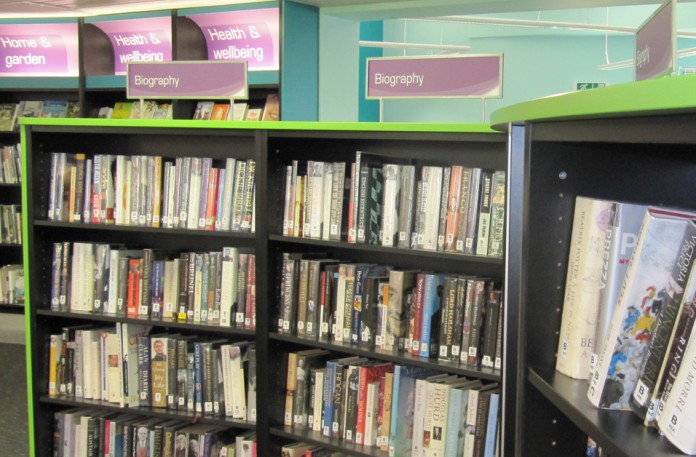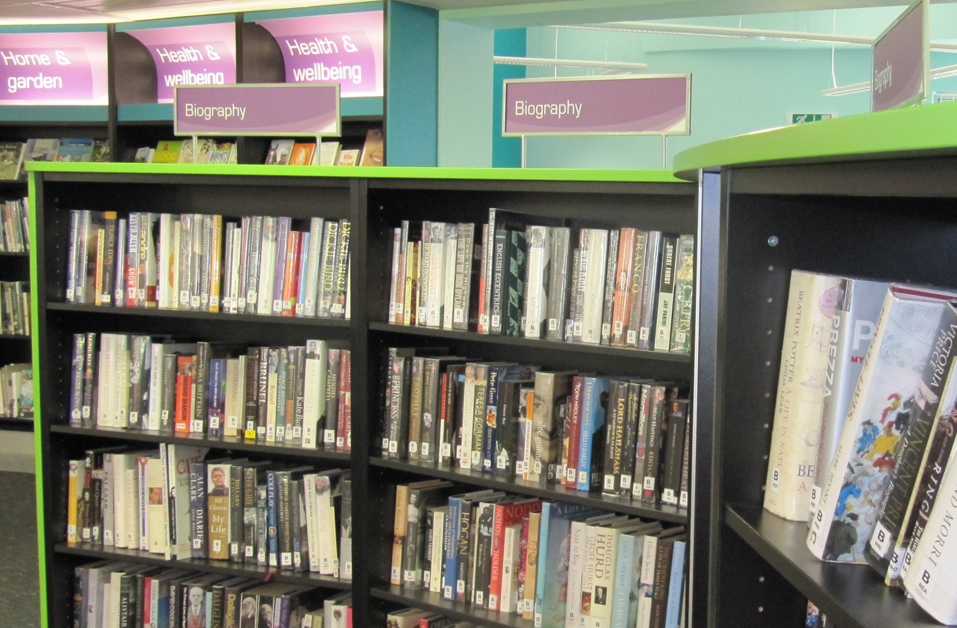 Bradley Stoke library will have new opening hours from 6 February and provide an extra 40.5 hours of opening through a swipe card Open Access system, which will allow people to use services when staff are not present. During the unstaffed times library users will be able to browse, borrow and return books and use the IT facilities, from early in the morning to later in the evening.
This new self-service facility allows existing users to visit the library outside of staffed hours using their library card and a PIN they will be issued with when they upgrade their membership and are given an induction to show them how the Open Access system works.
Open Access users can enter the library from 8am – 9.30pm Monday to Friday, with staff on site 9.30am to 6pm on every weekday, apart from Wednesday. On weekends, Open Access is between 8am and 6pm, with staffing available 9.30am – 5pm on Saturdays and 11am – 3pm on Sundays.
The changes will also see staff available earlier in the day, when it is busier, rather than the evenings.
This is part of a major refurbishment of Bradley Stoke Library, which includes the creation of a Quiet Zone to allow people to study and use the computers in an area without disturbance, a new more visible entrance and a casual seating area. The work was funded by Section 106 funding from local housing developments, which funds core Council infrastructure projects and was carried out at the same time as the £3.6 million investment in the Leisure Centre.
This exciting Open Access technology is relatively new to the UK, although it is used extensively in Scandinavia. Some Bradley Stoke library users are already testing the equipment and current customers are invited to sign up and give feedback prior to its full launch on 6 February.
To use the system, all users are given an induction, explaining terms and conditions of use, entry outside of staffed hours, along with the usual self-service facilities for borrowing, renewing and returning of books and other items. The PCs and Wi-Fi are also available, along with printing and photocopying facilities and a selection of quick pick book titles, DVDs and CDs.
To sign up for this new service please call in to Bradley Stoke library, call on 01454 868006 or send an email to bradleystoke.library@southglos.gov.uk.
Councillor Heather Goddard, Chair of the Council's Environment and Community Services Committee, said: "We are very pleased to be able to invest this money in Bradley Stoke library. It will benefit many of those who already use the library, but we also help that others will take advantage of the opportunity to use the building, maybe on the way to or from work, or before or after visiting the gym or new climbing wall and the leisure centre.
"The library users who have already tried it out have been pleased so far. Although this is new technology for the library, the idea of self-service checkouts and swipe-card access to a building are not new.
"I hope that more people will now feel able to use the library at a time that suits them, as well as of course still giving people who need access to the expertise of our library staff during the busier times."
For information about Open Access visit www.southglos.gov.uk/OpenAccess