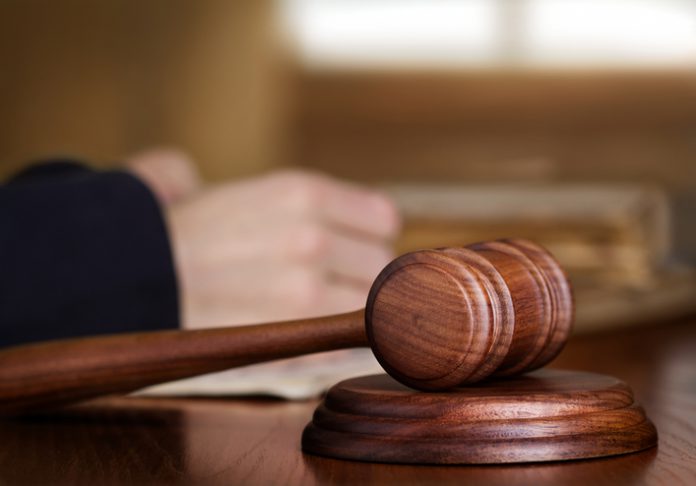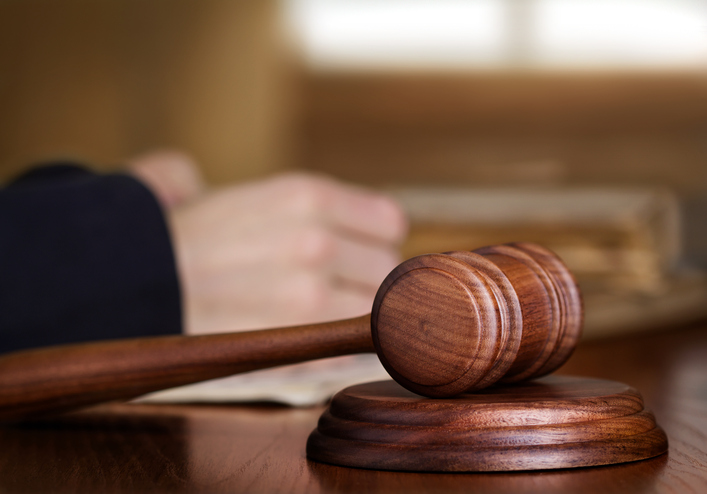 A pair of rogue traders have been sentenced to two and a half years in prison each after pleading guilty to defrauding customers of their block paving business when it was operating in South Gloucestershire.
Brothers-in-law William Connors, 36, of Bourne Lake Park, Swindon and Thomas Connors, 26, of Brython Drive, Cardiff appeared at Bristol Crown Court for sentencing on Thursday 28 September. They were convicted of a single charge of fraudulent trading under the Companies Act 2006 in connection with their business called Homepride Paving Ltd, when it was operating in Yate as well as parts of Swindon between November 2015 and May 2016.
Imprisoning both William Connors and Thomas Connors for two and a half years each, the judge said that they ran 'a dishonest enterprise' that was designed to pressurise customers and reap high rewards. The pair were also made subject to a Criminal Behaviour Order which prevents them from cold calling anywhere in the UK for a period of five years. In addition, a timetable was set under the Proceeds of Crime Act to deal with the profits the pair derived from their enterprise, along with issues of prosecution costs and victim compensation.
The case was taken to court by South Gloucestershire Council's Trading Standards team who initially became suspicious of the activities of Homepride Paving in April 2016 when officers noticed an advertisement for the business on a newly block paved driveway in St Andrews, Yate.
Further investigations identified a total of 19 victims of rogue trading tactics that were routinely being employed by both men when they engaged the services of Homepride Paving to do paving work at their homes. These included dishonestly failing to give their customers written notices of their 14 day cooling off rights, starting work immediately when agreements were made with customers, and in some cases, before agreements were even made. Other tactics include over-charging for additional items that were claimed to be necessary and increasing prices once customers' existing driveways had been dug up by the business.
Trading Standards were so concerned about the tactics that were being employed by the business that they liaised with police and the two men were arrested on Cranleigh Court Road, Yate, on 6 April 2016. A Homepride Paving work vehicle was also seized, which was found to contain over £6,000 in cash, as well as mobile phones and an iPad.
Cabinet member for Communities and Tourism Cllr Heather Goddard said: "This is a great result which demonstrates how serious this rogue trader activity was, with the judge handing out a custodial sentence combined with Criminal Behaviour Orders.
"Our Trading Standards team worked closely with officers from Avon and Somerset Police to secure these convictions. We will not tolerate such tactics being used on our residents and I would encourage anyone who suspects that rogue traders may be operating in their area, or who may have fallen victim to one, to report the matter to the police or Trading Standards."
In court it was disclosed that one of the victims, Charles Watson of Yate was approached by William Connors in January 2016 and agreed to pave the front and side driveway of his house for £4,000. However, upon digging up the existing driveway Connors claimed there was a problem underneath which required a special type of porous concrete to be laid. He claimed the price of the job would need to triple to £12,000, but eventually took £7,200 in cash when he realised his customer could not meet his demands.
It was also disclosed that both men had previous convictions for similar offending. William Connors was committing offences in Yate while on bail for another rogue trading case he was involved with in Hampshire, and for which he subsequently received a 12 month sentence. Thomas Connors was also in breach of an Anti-Social Behaviour Order, imposed on him as a result of a previous rogue trader prosecution in South Wales.
The two men were originally due to stand trial at Bristol Crown Court from September 4 for fraudulent business activities, but at the last moment both men pleaded guilty to all of the charges. The case was adjourned until September 28 when the two men were sentenced at Bristol Crown Court.
To report suspected rogue trader activity telephone 03454 040506 or visit www.southglos.gov.uk/trading-standards/