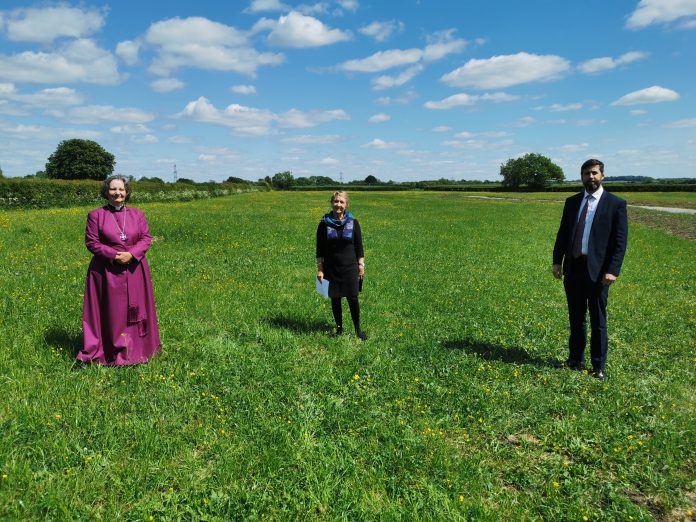 This week we invited faith leaders to blessing and committal ceremonies at the temporary resting place and the Westerleigh site we have prepared should we need extra capacity for burials during the COVID-19 outbreak.
We want to be able to reassure all of our residents, of all faiths and none, that our focus in supporting families and local funeral directors is on treating people with the utmost respect and dignity. By inviting faith leaders to bless and commit these places according to their beliefs, we hope that we can provide additional comfort to those who suffer loss during this time.
Speaking at the event, which was held with social distancing measures in place, Council Leader, Toby Savage said: "The past few months and no doubt the months ahead have already been testing for all of us, and each of us will no doubt have needed support and strength to respond to the crisis so that we can offer that strength in turn to those we need to provide for.
"We each draw our strength from our own faith, whether that is spiritual, or a faith in our own capacity, or in the community around us.
"We are recognising these places according to the needs of our community's faiths, traditions, and philosophies.
"We commemorate these places to provide comfort to our communities in the knowledge that we will all hear those words and understand their importance as we take care of loved ones who sadly pass away during this time."