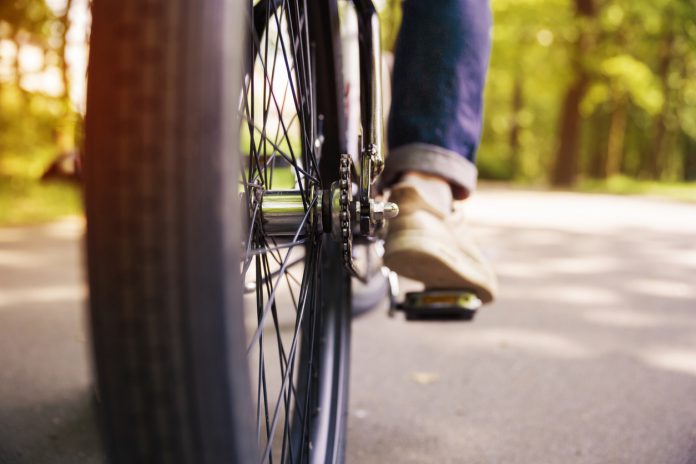 Our first 'School Street' is being launched outside of Frampton Cotterell CofE Primary School this week (25 June) to enable children and families to adhere to social distancing guidelines while providing a healthier and safer environment for all.
Following a request by the school, a section of road outside of the school will close to traffic between 3pm and 3.45pm, Monday to Friday, during term time to enable parents, carers and children to stay safe and help them to maintain social distancing when leaving school at the end of the day.
School Streets is part of a national campaign which also addresses other issues affecting schools such as traffic congestion, air quality and road safety, as well as encouraging active travel to school and healthier lifestyles for families.
A member of staff from the school will put out and remove the cones and closure signs at the end of each day and diversion signs will be in place around the area to ensure drivers are aware of the changes.
Access for emergency vehicles will be maintained but motorists will be asked to avoid entering and leaving during a 45 minute period on each school day.
We have liaised with residents directly affected and the scheme will be implemented on a trial basis which we will continuously monitor and review.
Cabinet Member for Planning, Transport and Strategic Environment, Cllr Steve Reade said: "By closing this section of road for a short period as children leave school for the day, we will enable people to better adhere to social distancing guidelines which will help to reduce the spread of COVID-19 and help to save lives. These measures can also have other benefits, including encouraging active travel, improved air quality around schools and safer roads for our children.
"Without these measures it would be extremely difficult for everyone to stick to the guidelines without the added danger of stepping into the road, and into traffic. It is important to note that we will be reviewing the changes and we will be continuing to have regular contact with the school and local residents, and we thank people for their understanding."
Head Teacher at Frampton Cotterell CofE Primary School, Peter Barnard said: "We always hold the children's safety and well-being at the forefront of everything we do at our school. Keeping our children and families safe is our number one priority and we have been increasingly worried by how many parents are having to stand on the opposite side of the street and then cross or encourage their children to cross safely. With over 120 children being collected under social distancing rules at staggered times it is very difficult to do this without parents spilling out into the road. Closing a small section of Rectory Road would ensure all children and families were kept safe and will also promote other safe ways of travelling to school like walking, scooting or cycling."
This scheme is one of many we are delivering to help support businesses, allow people to safely get to work and to walk and cycle safely as well as to help schools reopen. The funding for this work comes from central Government through the West of England Combined Authority (WECA). Further information is available on our website www.southglos.gov.uk/making-public-places-safer
We welcome feedback on the trial, please visit www.sustrans.org/space-to-move
We have also adapted our Local Transport Priority List (Assess and Decide) process for considering requests from residents and we welcome any useful suggestions from the public.
If there are any interim measures we can implement to help people to maintain social distancing we will put these in place as soon as possible. For more information and to make a submission visit www.southglos.gov.uk/local-transport-priority-list
Further information on School Streets is available at http://schoolstreets.org.uk/