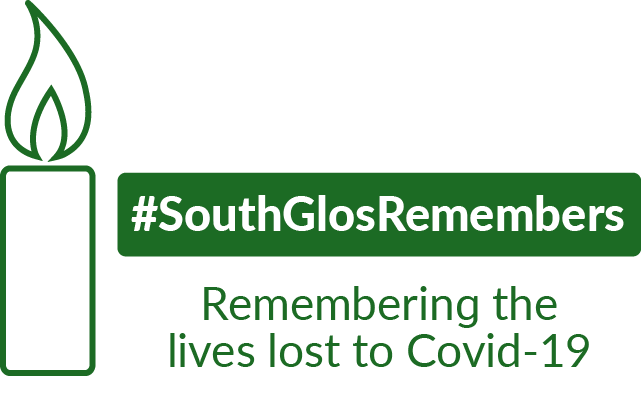 It's hard to believe that almost a year has passed since we entered into a first national lockdown. As 23rd March approaches, we will be reflecting on the lives lost and changed forever as a result of Covid-19. The first remembrance event in in Bristol, North Somerset and South Gloucestershire will take place on Sunday.
It's also important to acknowledge what we've achieved by pulling together during this time. We want to thank you all for following the national guidance to keep yourselves, your loved ones and your communities as safe as possible. We know it hasn't always been easy. But by doing so, you've helped staff in local services to continue providing safe care.
Thank you also to our incredible health and social care staff, who have worked exceptionally hard in the toughest of circumstances. In every setting – from doctors' surgeries, hospitals and care homes, to community services, mental health wards, vaccination centres and more. Whether supporting people online, face to face or in their own homes: their resilience and dedication has been an inspiration.
Thank you to the many military personnel, and the thousands of volunteers and students who joined us. Thank you to the transport and shop workers, the teachers, school staff, community action groups and supportive neighbours – just a fraction of the huge network building our communities and helping us to help you every day.
While there's much to be thankful for, the NHS has been hit hard by this pandemic. As we plan for the weeks and months ahead, we need to ensure our staff have time to recover from this experience, while we also work to fully restore services and widen access to care again.
Many of you will be waiting longer for planned treatments and appointments. We know this is upsetting and more than an inconvenience. That's why the safe renewal of planned care is a priority for our whole health and care system. We are currently reviewing all our waiting lists to ensure we prioritise by clinical need. Contact information and a range of guidance to support you while waiting for treatment is available on the CCG website. If you become unwell while waiting, please call your clinical team straight away.
While cases of Covid-19 are falling across our area, we must not get complacent now. There are still a number of people affected by the virus in our hospitals, and community services remain pressured. Remember that pharmacies can support with minor ailments and your GP is available for urgent and serious concerns. If you are not sure what to do, click or call 111 and our clinical advisors will direct you to the right place.
Finally, as we approach a full year since the virus changed our lives, we are pleased to be making such progress with vaccinations locally. 40% of eligible people have now been vaccinated with a first dose in our area. Taking up the vaccination when offered is one of the best things we can do to keep ourselves and our loved ones safe. You can find out more about the local programme on the Healthier Together website.
Of course, mental health remains as important as physical health. Please take the time to review some of the additional support available to you and don't hesitate to reach out if you need it.
Thank you – on behalf of the Executives in Healthier Together
Marking a year since the start of lockdown:
Bristol City Council is launching 'Bristol Remembers' which will be hosted on the We Are Bristol website at 6pm, Thursday 18 March.
North Somerset Council is inviting residents to light a candle in their window at 7pm on 14 March to remember those we have lost during the pandemic.
South Gloucestershire Council is inviting residents to post memories of loved ones who have lost their lives to Covid-19, as part of a #SouthGlosRemembers tribute on 23 March.
Thank you for all you've done so far and here's how to continue helping us, to help you:
Your mental health and wellbeing is important, and there is support available for you locally:
The VITA 24/7 helpline can help you with emotional support.
The line connects you with a mental health counsellor and relevant groups in your local area. Call 0800 012 6549 (textphone users should dial 18001 followed by 0800 0126549). Translators are available.
The AWP Mental Health 24/7 response line is there for adults or children under the care of AWP and worried about their own or someone else's mental health: 0300 303 1320
SilverCloud is a free online platform offering valuable mental health and wellbeing support.
Bump2baby wellbeing helps you find the right support during pregnancy, birth and beyond: bump2babywellbeingguide.org
If you've been notified that you that you have a medical condition which makes you clinically extremely vulnerable to coronavirus, please register your details at the following website: https://www.gov.uk/coronavirus-shielding-support You can use this service to get access to priority supermarket deliveries or ask for someone to contact you about other local support.
If this does not apply to you but you still feel you require support, please get in touch with your local authority using the contact details below. You can also contact them if you have any other questions or concerns:
Bristol: We are Bristol: 0800 694 0184
North Somerset: North Somerset Together: 01934 427 437
South Gloucestershire: 0800 953 7778
If you are receiving care in your home, including district nurses, therapists and support workers, and need to discuss your needs, please call: 0300 125 6789.
Remember: if you are experiencing domestic abuse, household isolation rules do not apply. You are allowed to leave your home and NextLink can provide support and accommodation. Call 0800 4700 280 (24/7) or go to: nextlinkhousing.co.uk