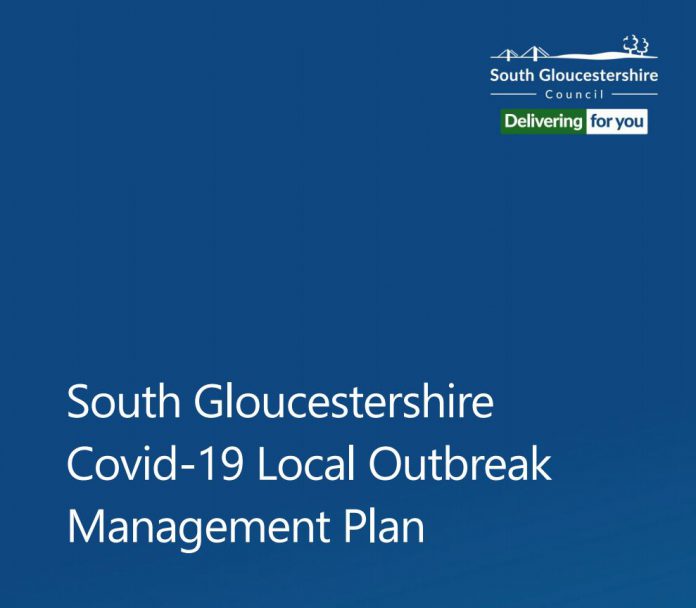 South Gloucestershire Council has updated its Local Outbreak Management Plan (LOMP) to guide the next phase of our work to reduce the impact of Covid-19 on our lives.
The refreshed plan recognises that coronavirus is still present in our communities, but that by refocussing our efforts to support the roll-out of the vaccination programme and stepping up routine testing for everyone, we will be able to prevent the spread of infection.
We are also now delivering enhanced and localised support for those who catch the virus and are required to self-isolate, through our local Contact Tracing system. By keeping up the momentum on these three essential elements of the plan, we will be able to reach the milestones in the government road map and look forward to a future without restrictions.
The fundamental aim of the LOMP, which sets out the measures the council will take, working with partners and our communities over the coming months, remains the same: To maximise safety and to minimise the spread of Covid-19.
It supports the actions we will take to prevent and manage local outbreaks, to break the chain of transmission and enable people to return to and maintain a more normal way of life.
The new focus is now very much about moving people forward with confidence to accept and act appropriately in living safely with Covid.
It also outlines the support for local action that is already helping us on the path back to a more normal way of life, in line with the government's four-step road map.
Although we are all keen to move past the pandemic, it remains important for communities to accept that the virus will be with us for the foreseeable future, and we will continue to provide help and support to deal with what that means in order to be able to live safely with Covid.
The updated LOMP sets out our plans for the next six months or so, taking us to the end of the summer and making sure that we are aligned with the national changes as and when they come in. However, it also allows us to continue to be guided by the data and to respond to what is happening in our local areas.
In light of new data and local developments, we will continue to keep the plan updated and refreshed, taking into account:
• The national road map and other national guidance
• Information about local infection rates
• Vaccination uptake
• Other surveillance data.
In our ongoing engagement and communications with residents, we want to support them in forming new habits while we see the welcome return to being able to see friends and family and to socialise safely.
The 'Hands, Face, Space and Fresh Air' message is still crucial, as is encouraging people to take up easy, regular, asymptomatic testing, and to accept the vaccination when it is offered.
South Gloucestershire Director of Public Health, Sara Blackmore, said: "Our updated LOMP sets out the next phase of managing the Covid-19 pandemic. The rates of new infections are currently reducing, but people are still catching the virus and some of those people are getting very sick, needing intensive hospital treatment and people are still dying because of Covid.
"Over the coming months we need to learn to live with Covid. We need to stay safe and our plan sets out how we and our partners will work hard every day to keep people safe, as well as setting out what residents and our communities need to do to keep themselves and those around them safe as well.
"In some ways, the next few months will be the most difficult as everyone wants to see the back of Covid and enjoy the good weather and the increased freedoms to move and meet and do the things we've missed. Our job remains to make sure that we all act responsibly and safely, based on data and managing risk, so that we can keep moving forward and avoid unnecessary infections and tighter restrictions in the future."
South Gloucestershire Council Deputy Leader and Cabinet Member for Adults and Housing, Cllr Ben Stokes, said: "The evidence shows that when we work with residents and our communities, together we can protect each other and turn the tide of this devastating pandemic.
"The past year has brought a lot of pain, but also so much to be proud of. If we continue to follow the guidance, designed to keep everyone as safe as possible, we can reach the finish line. It would be devastating to fall at the final hurdle, having already given so much.
"The updated plans set out how the Council will work with our partners and the people living and working in South Gloucestershire to make sure we keep infections down and our communities safe. Having seen the incredible efforts of so many over the past year, I know that we can see this through and that our public health teams and the people in South Gloucestershire will do everything they can, every day, to make sure we do."
The updated Local Outbreak Management Plan for South Gloucestershire can be found online here: Local Outbreak Management Plan | BETA – South Gloucestershire Council (southglos.gov.uk)