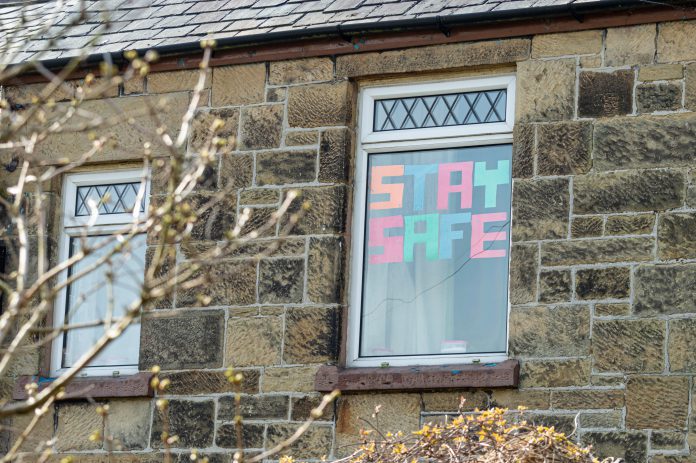 South Gloucestershire Council supports the announcement of England's national lockdown and is appealing to residents in the area to stay home to protect the health of their families, friends, and neighbours.
We have started to see an exponential rise in our Covid-19 case detection rate over recent weeks. As a result, we were making preparations to voluntarily move to tier 2 of the Government's national alert level system as the announcement of a national lockdown was made over the weekend.
Leader of South Gloucestershire Council Cllr Toby Savage said: "Throughout the pandemic, South Gloucestershire Council has been proactively working with partners and our local communities to help contain the virus.
"Having closely considered our data and likely future projections, along with the pressure faced by our local NHS system, we had entered discussions to move into Tier 2 to build on the enhanced local measures already in place.
"We know that a second national lockdown is not necessarily the news that people were hoping for, but we also know that the communities and residents of South Gloucestershire will pull together, follow the rules and do the right thing to help keep everyone safe and well."
As of 1 November, the latest reported rate of infection in South Gloucestershire is 250 per 100,000 people locally, with 715 new cases confirmed in the previous seven days*.
Deputy Leader and Cabinet Member for Adults and Housing Cllr Ben Stokes, said: "We are seeing a general trend of increased transmission in South Gloucestershire, with most of the cases being in the community. If we don't act now, the additional Covid admissions could overwhelm local health and care systems.
"We work closely with our partners in the local health and care system, including the community and voluntary sector, to care for and protect our most vulnerable residents. We'd been in discussions with these partners, our neighbouring authorities, and government about the move into a higher level of alert and all agreed moving tiers was essential to avoid even higher rates of infection locally.
"We must all work together to help protect our community and our health services and to ensure the system can cope and care for those in greatest need."
Hospital admissions for Covid-19 are increasing in our area in line with trends elsewhere in the country. This, combined with general hospital demand increasing during the colder autumn and winter months, is resulting in greater demand across health and care services across the region.
The new national lockdown rules, which will be in force from Thursday 5 November to Wednesday 2 December, are:
Pubs, restaurants, gyms and non-essential shops must close
Schools, colleges and universities can remain open
You will not be able to leave or be outside of your home except for specific purposes. These include:
• for childcare or education, where this is not provided online
• for work purposes, where your place of work remains open and where you cannot work from home (including if your job involves working in other people's homes)
• to exercise outdoors or visit an outdoor public place – with the people you live with, with your support bubble or, when on your own, with 1 person from another household (children under school age, as well as those dependent on round-the-clock care, such as those with severe disabilities, who are with their parents will not count towards the limit on two people meeting outside).
• for any medical concerns, reasons, appointments and emergencies, or to avoid or escape risk of injury or harm – such as domestic abuse
• shopping for basic necessities, for example food and medicine, which should be as infrequent as possible
• to visit members of your support bubble or provide care for vulnerable people, or as a volunteer.
For more information visit www.gov.uk/guidance/new-national-restrictions-from-5-november
Cllr Stokes added: "Our priority locally is to protect our most vulnerable residents and businesses.
"I'm so proud of how South Gloucestershire's communities have supported each other so far and our sincere thanks go to everyone for all of their efforts, patience, and compassion. The local community really stepped up during the first period of lockdown and we are incredibly grateful to all of the local volunteers and groups for all they have done and continue to do."
It remains very important for children and young people to continue to attend schools, colleges and universities to support their wellbeing and education and help working parents and guardians. Senior clinicians still advise that school is the best place for children to be, and so they should continue to go to school. Schools have implemented a range of protective measures to make them safe.
Information about support available can be found on South Gloucestershire Council dedicated webpage www.southglos.gov.uk/coronavirus
Alternatively call us Freephone on 0800 953 7778
The latest Government information, including detailed guidance as it's released, can be found at www.gov.uk/covid
*Data taken from https://beta.southglos.gov.uk/covid-19-dashboard-for-south-gloucestershire/