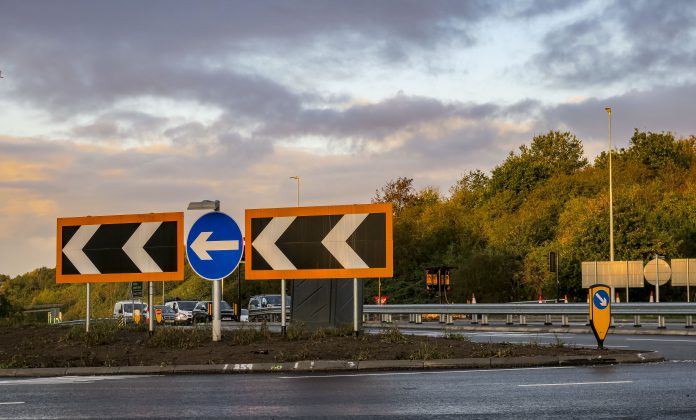 More time will be given to review plans for junction improvements along the A4174 ring road following last week's opening of the area's first through-about.
Following a 12-week public consultation, we have listened to residents' feedback and a decision has been made not to submit a bid for funding to government at this time. Instead, the situation will be reviewed in 12 months' following further work and assessment.
During the consultation we received more than 880 responses on our proposals to relieve congestion which will in turn reduce carbon emissions and improve air quality on the A4174 corridor between the Lyde Green and Kingsfield roundabouts.
The feedback received identified a number of issues and concerns from local people, which we hope to address in the coming months. This included wanting more time to become familiar with the recent Wraxall Road junction changes, as well as the impact of construction work and roadworks.
We also want to reassure the community of the benefits of the A4174 junction improvements before taking any further steps. Therefore, we will monitor and evaluate the recently opened Wraxall Road through-about to help inform the wider A4174 improvement scheme.
South Gloucestershire Council's Cabinet Member for Regeneration, Environment and Strategic Infrastructure Cllr Steve Reade said: "We would like to thank all those who took part in our consultation and for their detailed feedback on this project. You have spoken and we have listened. We will not be submitting a funding bid at this time, but we will feed the comments received back into the proposals.
"Whilst pleased with the first few days operation of the new Wraxall Road through-about scheme, we recognise it's quite a big change for the area and people need time to become familiar with it. We will continue to monitor it to inform the wider project.
"There remains a strong case both economically and environmentally for junction improvements along the A4174. It is anticipated with no intervention the congestion along the ring road and on adjacent roads will worsen in the years to come due to planned local growth.
"The A4174 is an important part of our road network in South Gloucestershire and it is essential we keep traffic moving. We also need to keep in focus our Climate Emergency goals of reducing carbon emissions and encouraging more people to use sustainable transport options. Our proposals for the A4174 play a part in delivering this commitment."
A report on the feedback has been published on our website. A copy can be found at https://consultations.southglos.gov.uk/a4174improvements