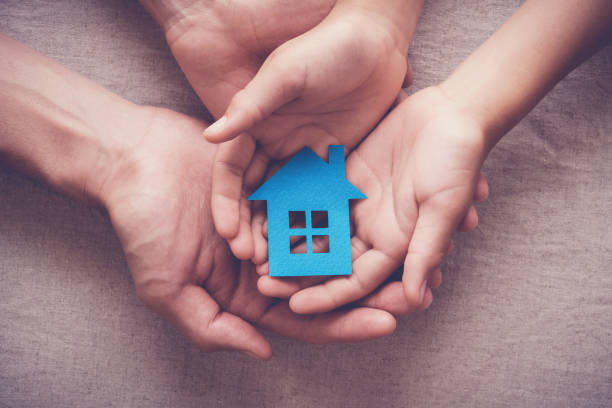 We have successfully secured more than £900,000 of funding to support their work in keeping rough sleepers from living on the streets and helping them to secure a place to live.
The funding comes through a bid to the Government's Next Steps Accommodation Programme, which is a national scheme to reduce rough sleeping and prevent those in temporary accommodation from returning to sleeping rough.
At the start of the national lockdown in March, we supported 75 individuals who were either sleeping rough, or at risk of sleeping rough, into temporary accommodation. Many of those people are now accessing further housing and we are helping to guide the remainder into more permanent homes.
Our ambition is that none of those individuals return to sleeping rough and we have been working closely with the Ministry of Housing, Communities & Local Government, Homes England and two local housing providers; Elim Housing Association Ltd and Curo Group, to develop our successful bid proposals to support that aim.
We have partnered with Elim Housing on proposals to develop three, three-bedroom shared homes, with occupants able to live there as long as they need to. Bringing the option of ongoing shared, social housing to South Gloucestershire could unlock the potential for future expansion of the innovative scheme.
We will also establish a 'Housing First' scheme, with six tenancies available for those with the most complex housing needs. Curo already deliver Housing First services in other areas and will work with us to extend their skills and expertise within South Gloucestershire, using current housing stock and providing a platform to widen the scheme in the future.
Both schemes focus on the successful resettlement and recovery of those who have a long and/or repeat history of rough sleeping. The schemes will make a significant contribution to the provision of supported housing for rough sleepers and single homeless people in South Gloucestershire.
Cabinet Member for Adults and Housing, Cllr Ben Stokes said: "It is fantastic news that both of our bids – totalling £942,677 – to fund these innovative and important new schemes have been approved. It means we will be able to help more of those people who have been placed in temporary accommodation – either because they have been living on the streets, or have been in danger of sleeping rough – and provide them with a pathway into more permanent homes.
"We will be working closely with both Elim and Curo to deliver these schemes and we will be using the experience and expertise they have built in other locations to roll them out in South Gloucestershire. Even one person sleeping on the streets in South Gloucestershire is one too many, and these schemes will enable us to support even more people away from that and into more settled and fulfilling lives."
Paul Smith, Chief Executive of Elim Housing, said: "We are delighted to have secured funding from the Next Steps Accommodation Programme. We now have the opportunity to provide up to nine new homes, with the potential to have a life changing impact on individual's lives and future prospects.
"The new homes will become part of the pathway of supported accommodation Elim already provides in South Gloucestershire. We have been working in partnership with South Gloucestershire Council to deliver homelessness-related services for over ten years, and we are really pleased to further strengthen our offer and increase the opportunities available to support people with experience of homelessness."
Harriet Bosnell, Managing Director of Curo Choice said: "We're thrilled to be working with South Gloucestershire Council to provide high quality housing for people who have often been homeless for many years. The Housing First model has already proven highly effective in other areas, including Bath & North East Somerset where we deliver this service through strong local partnerships."
Further information on the Government's Next Steps Housing Programme can be found at: https://www.gov.uk/government/publications/next-steps-accommodation-programme-guidance-and-proposal-templates