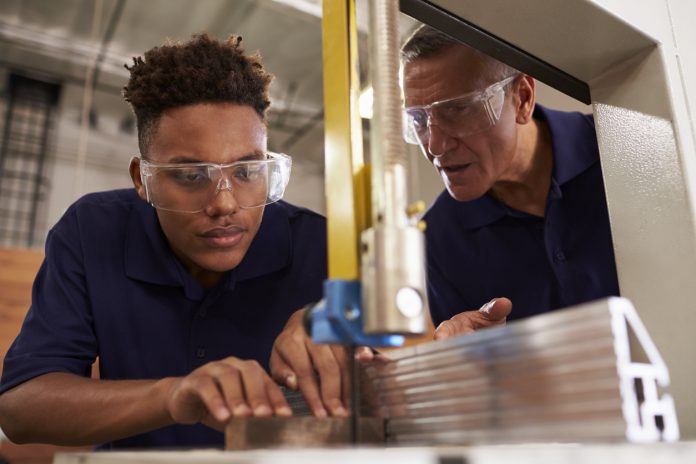 More high-quality apprenticeship opportunities, as well as the chance to boost local small and medium sized businesses (SMEs) will be delivered, thanks to £147,000 in Apprenticeship Levy funding pledged by South Gloucestershire Council and a partnership with the non-profit Western Training Provider Network.
The support will help young people entering employment for the first time as well as older people who want to re-skill and will enable small businesses to fund the skills and training they need to expand their companies. Every apprenticeship created will be a new opportunity for a local resident to build their skills and progress.
Western Training Provider Network is a local network of Government-approved apprenticeship providers. They support with the transfer process from full-time education to working in an apprenticeship setting and deliver the apprenticeships alongside colleges and universities.
More SMEs will be able to engage in the skills system by forming partnerships with larger employers who contribute Levy funding, allowing them to hire more young people, whether they are progressing from school or college-based education, or older people looking to re-train. This in turn will decrease unemployment and can strengthen local supply chains and relationships, creating mentoring relationships between larger employers and SME's and increasing regional productivity.
SME's having access to this funding will mean apprentices can get real work experience reducing the barriers many face, when entering employment. Employers will be able to access funding to support them to expand their work forces and train them.
Councillor Ben Burton, cabinet member with responsibility for apprenticeships at South Gloucestershire Council, said: "Apprentices are so important to us. We've increased the number of apprentices being taken on by the council, and we've seen the benefits they bring, introducing new ideas, innovation and enthusiasm to our work.
"We're keen to help local businesses reap these same rewards and we're supporting small and medium sized organisations in South Gloucestershire with the training costs of taking on an apprentice through our levy sharing arrangements."
If you'd like to find out more about Levy Funding and about how it could help your business, please email apprenticeships@wtpn.org.uk