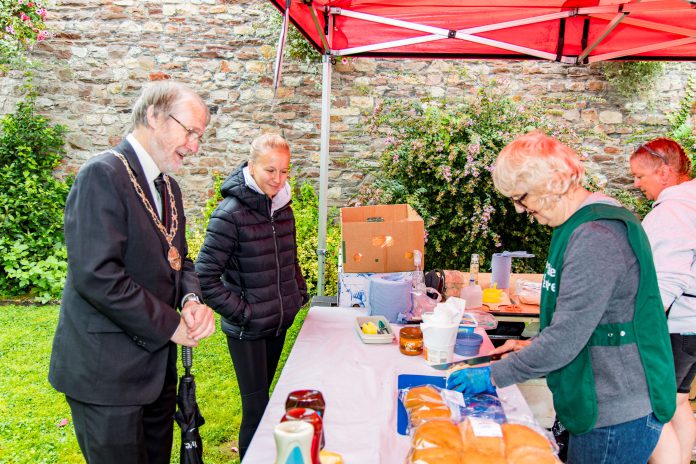 This September, Heritage Open Days offered the opportunity to explore behind the scenes at South Gloucestershire's historic treasures and attractions, including museums, churches and heritage sites. With 15 venues and events, there was something for everyone to enjoy.
Chair of South Gloucestershire Council, Councillor Mike Drew, joined Yate Heritage Centre for their international festival on 16 September at the finale of the Heritage Open Day events. The festival merges past and present in a unique celebration of culture and creativity.
As well as enjoying the event, Councillor Drew had an important message to share as part of the Heritage Open Day events. He said: "There is an army of volunteers in South Gloucestershire, working behind the scenes, to conserve, maintain and share our region's rich heritage. Without them, much of our heritage would be lost and with it an understanding of the lives of those who came before us and how those lives shape our own today.
"These volunteers work tirelessly, often with little thanks or recognition. They share their passion and their understanding with our communities throughout the year. I wanted to take this opportunity, when they open their doors to us as part of the national Heritage Open Days scheme, to pause and mark their accomplishments. I wanted to thank them on behalf of the Council and our residents for all their hard work in preserving our heritage for all to share."
To find out more about the work of the Chair of South Gloucestershire Council, visit: www.southglos.gov.uk/chair
Information about volunteering in South Gloucestershire can be found at: https://beta.southglos.gov.uk/volunteering
Heritage Open Days is a national scheme. Details can be found at www.heritageopendays.org.uk