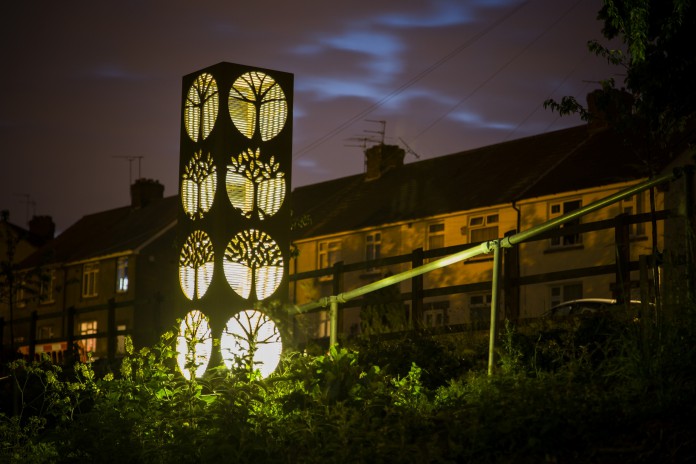 The friends of Page Park secured funding to improve the exit path to the Bristol and Bath Railway Path.
Improvements include landscaping and signage to encourage cyclists and walkers to stop and use the local shops and cafes in the Staple Hill shopping area.
We installed two art pieces around the exit path, one of which lights up the path at night. Additional lighting has also been installed along the Teewell Hill area of the Bristol and Bath Railway Path to aid all year round visibility for those using the path.