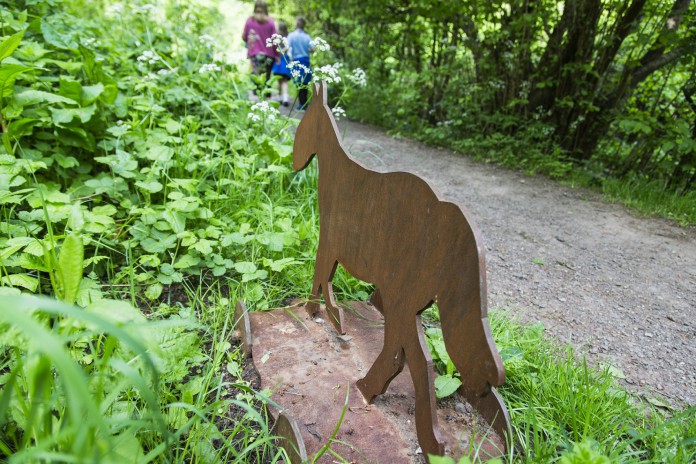 During 2014 a grant application was made by members of Cadbury Heath nature playgroup to install art pieces along the local nature trail.
The aim is to encourage families to get outdoors and adopt a healthy and active lifestyle by starting good habits at an early age.
The art pieces have been installed along the walking trail that starts in the middle of Cadbury Heath, beside the large island off Newton Road. The start is marked by a tree art piece with macaws sitting around the top. The first of 13 horses is positioned on the edge of the island and points the direction of the trail. Follow the horses along the trail, where you will also see a huge stag and some more macaws along the way.