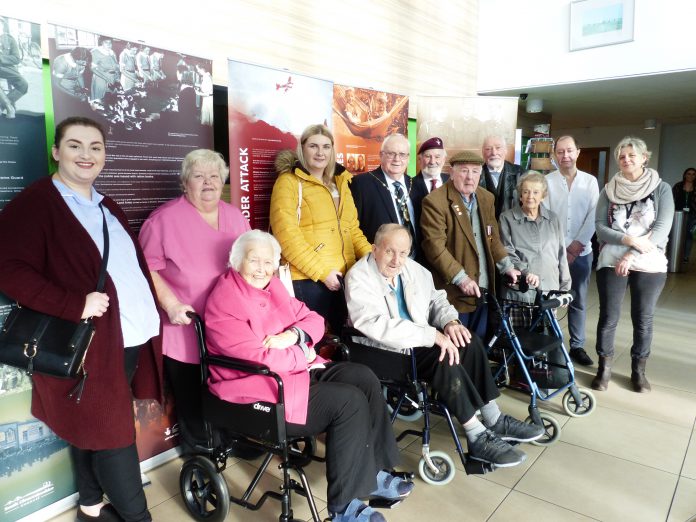 Powerful stories from World War 2 will be shared with members of the public at a free event being held at Aerospace Bristol on 7 September, 10.30am – 4pm; 80 years on from the start of the War.
The event is the culmination of an 18 month project to capture the real life stories of those who lived through the Second World War in South Gloucestershire, and is supported by The National Lottery Heritage Fund.
It is an opportunity for that generation to share their rich and varied history with others, so people can discover what life was really like for those who lived through the war.
We have produced 10 short films which capture some amazing stories; featuring dispatch riders in the North African desert, air raids in Kingswood and Filton, and first-hand experiences of people looking after soldiers following the evacuation of Dunkirk.
The films will be a permanent legacy for the project, showing how ordinary lives were affected by extra-ordinary events, right on our doorstep.
During the project, we have completed over 60 sessions to collect stories and quotes, visited 32 schools, held 18 community events, exhibited at 15 venues and supported the re-creation of two evacuation days with Avon Valley Railway.
There will be free entry to the Aerospace Bristol education rooms and café with activities for all the family sharing games from the time, displays of all the memories we have gathered, screening of the films, music from the era, and more.
Chair of South Gloucestershire Council, Cllr Brian Allinson said: "We are hugely grateful to all the volunteers who have supported the project and those who have so generously shared their stories with us.
"Hearing from the people who lived through the War helps to bring history to life and enables younger generations to build an understanding of the hardships they endured, and the bravery they showed in the face of extreme adversity.
"I encourage everyone to attend the event at Aerospace Bristol and hear the inspiring and powerful stories for themselves."
All resources and stories from the project will be available on the South Gloucestershire Council website from October for use by schools, care homes and the general public.
Further information on the project and details of additional exhibitions can be found at: www.southglos.gov.uk/ww2stories