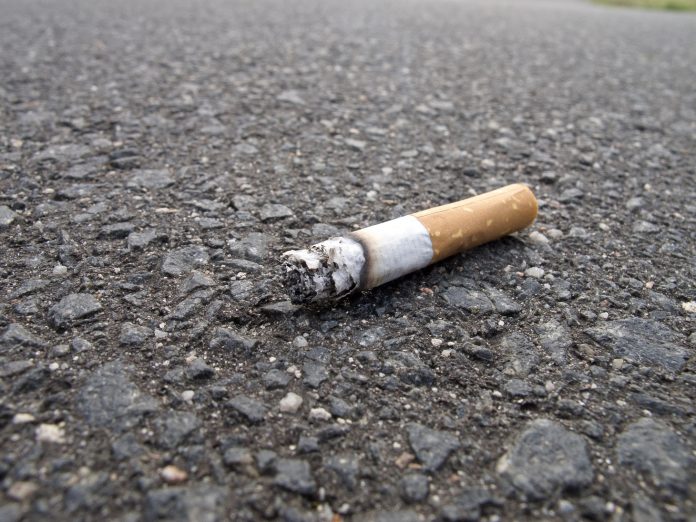 A Bristol woman has been ordered to pay a total of £708 after South Gloucestershire Council prosecuted her for littering in Kingswood, South Gloucestershire.
Alison Godfrey of Green Croft in Speedwell, Bristol, failed to attend Bristol Magistrates Court for the hearing on Monday 23 January but was found guilty in her absence and convicted for the offence of littering. She was ordered to pay a fine of £220, along with £400 in costs and a £88 victim surcharge, making a total of £708.
The court heard that on 20 June 2022 South Gloucestershire Council's Street Enforcement officers were on uniformed patrol on Regent Street in Kingswood when they noticed Godfrey on the opposite side of the road.
She was walking in the direction of the Kings Chase shopping centre, and after passing a public house and roadside bin, she threw a cigarette on to the floor, making no attempt to retrieve it and place it in the bin she had just passed. She then entered a nearby bank.
One of the officers waited outside of the bank, and when she emerged they pointed out the offence she had just committed, however she was dismissive and walked away without providing any details. A short while later she was observed returning to a parked car and the officer again approached her and requested her details. This time she obliged and was issued with a Fixed Penalty Notice (FPN) for the offence of littering.
Subsequent checks showed that she has failed to make any payment against the fixed penalty to date, so prosecution for the offence of littering was progressed through the court.
Councillor Rachael Hunt, cabinet member responsible for environmental enforcement at South Gloucestershire Council, said: "Discarded cigarette ends count as litter and are one of the most common forms of littering that our Street Enforcement Officers are coming across, especially on our high streets.
"This individual was caught in the act of littering and after initially acting dismissive, eventually accepted her actions. However, she has made no attempt to pay the fixed penalty fine, so the matter was brought before the court.
"Cigarette ends are unsightly, and harm the environment, taking between 18 months and 10 years for their component parts to decompose. Smokers are encouraged to dispose of their smoking litter in the bins provided or take it home with them."
Littering and other anti-social offences can be reported by visiting www.southglos.gov.uk/report